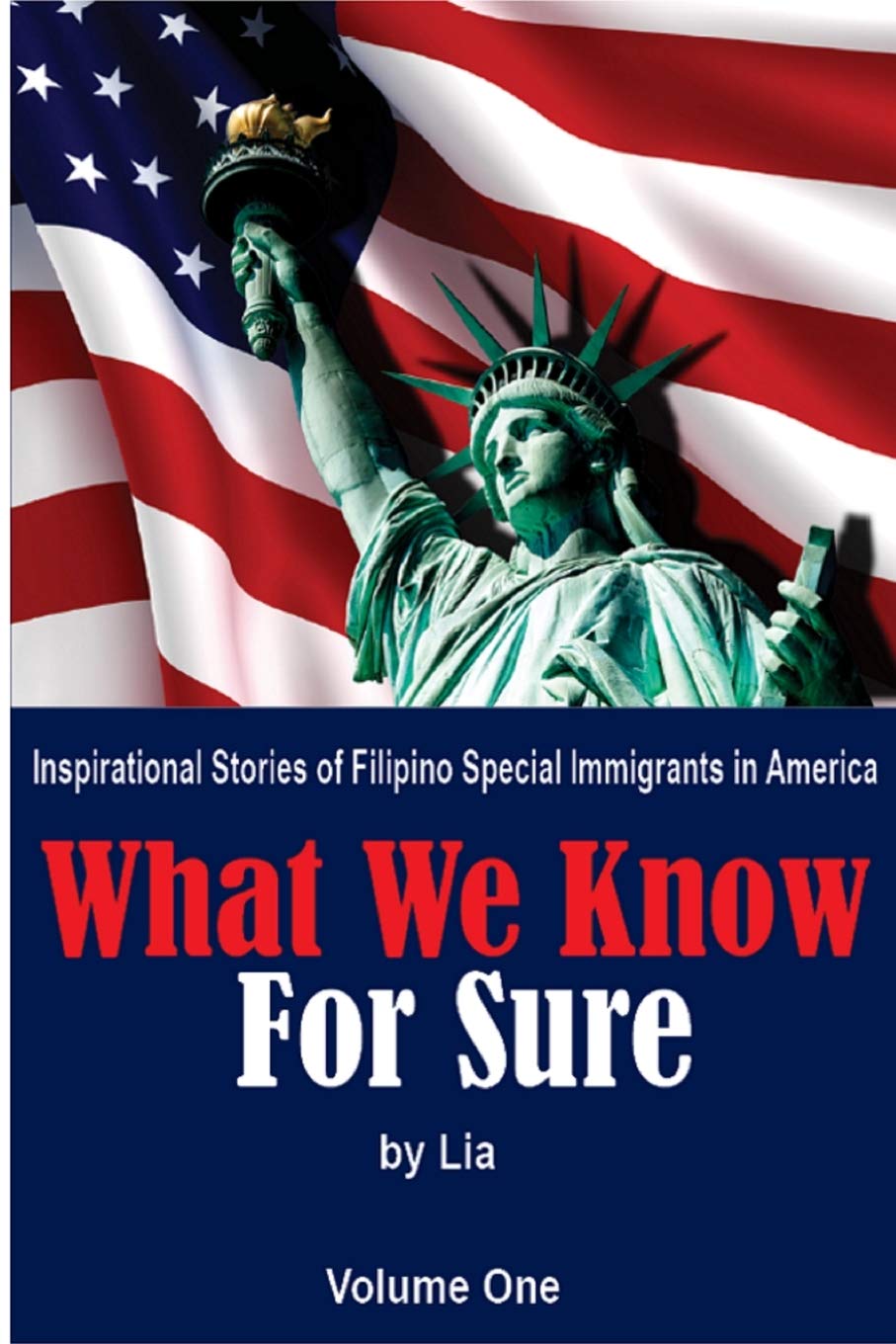 Every now and then, we make available on our website publications by Philippine authors to further expand their reach to every kind of readers. Recently, we have gotten in touch with Ms. Lia Ocampo, who recently published an inspirational book- What We Know For Sure: Inspirational Stories of Filipino Special Immigrants in America. This book is an inspiration about living, about reaching your dreams, and the spirit of helping others.

We did an e-mail interview with Ms. Lia Ocampo to discuss her writing journey and up to the publication of her book.


When did you first realize you wanted to write this book?
It all started as a vision six years ago when I was a new immigrant in New York. It's one photo on my vision board, along with other things I wanted to accomplish. Back then, I already had a book title which was similar to my published book. I kept it there on my vision board. After six years, I saw it happening.
Then I traveled to Africa on my 50th birthday. I created a mission I called "Mission Africa" during my trip. That mission was to meet five teenage girls, teach them how to set their goals and how to achieve their dreams. That mission was successful. It inspired me to create another mission I called "Mission Philippines" and that is this book "What We Know For Sure." My new mission through this book is to guide, educate, comfort, mentor and inspire potential immigrants and immigrants on their journey in America. In addition to my goal in helping immigrants, this book is also for other Filipinos who are looking to read some motivation, as well as other nationalities who can benefit from Filipino resilience.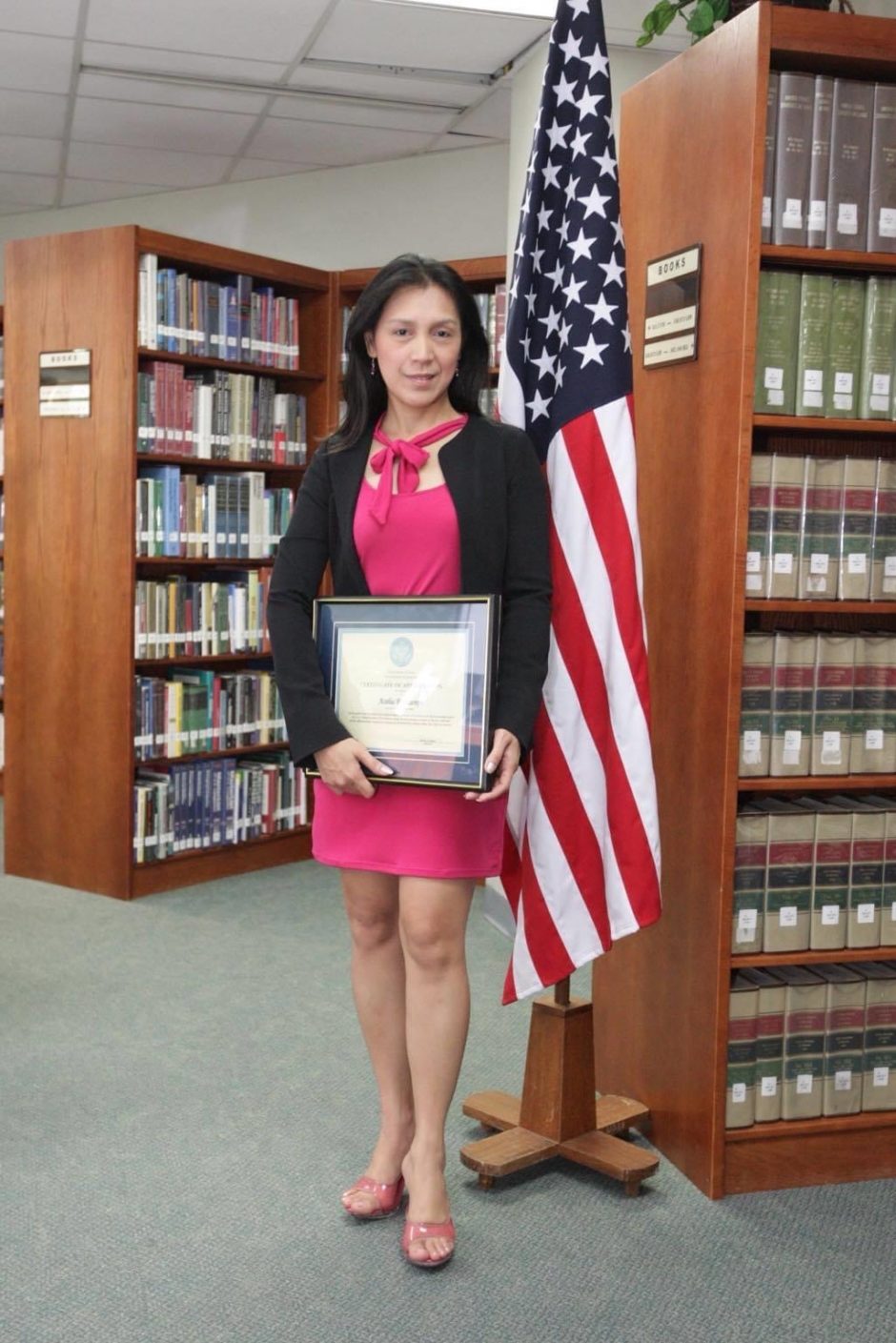 What did you learn when writing the book?
This book features my story and 25 stories of former colleagues. That means I was dealing with 25 individuals to submit their input, information, and edits. If your book would be similar to mine and if you have a timeline to finish your project, know that there can be delays and you need to have options and persistence. This kind of format can be tedious, so patience and perseverance are necessary.
Find the best person to help you. For example, you have to hire the right editor who can boost your skills and motivation. It is important that you have the right team and right publisher to help you achieve your goal.
Thorough research is important to your confidence and outcome of the project. In my experience, I realized I could have done better on this book, but there's always a room for improvement. We have lessons learned to use, so the next one – the next book or the next experience would be and should be better.
Satisfaction and acceptance are important. Be grateful to people who helped you achieved your goal and celebrate that accomplishment or milestone. When you do that, it motivates you to accomplish more.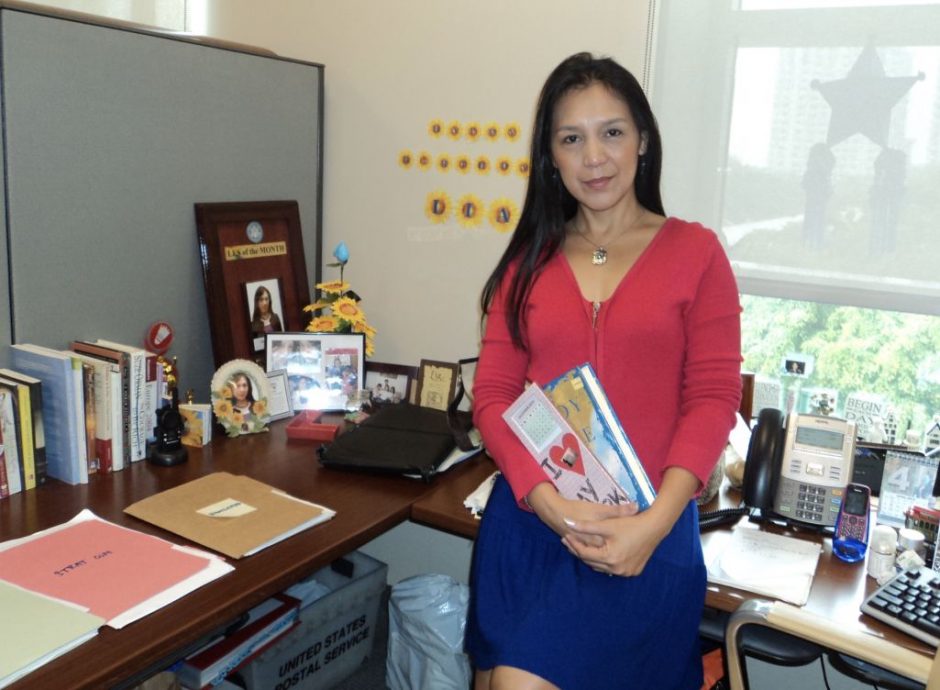 What do you like to do when you're not writing?
I travel to visit my kids and friends. I am taking a break as a flight attendant so I am using this opportunity to do my book projects. But when I return to flying, I would have less time to focus on my writing. I love both flying and writing. I try to balance my time by working, traveling, and spending time with my kids. I love reading too, but now that I have more things to do with this book and another one in the making, I have less time to read. I love to spend a few hours on volunteer work. I use that time to give back and make a difference to other people. Driving is also one thing I love to do. I enjoy my quiet time on the road while using my alone time brainstorming and meditating. I walk on the beach early morning and I set up my beach chair late afternoon with a magazine.
Tell us an interesting story about yourself, anything really.
After I turned 49, I wanted to celebrate my 50th birthday with few more accomplishments, to remember a milestone in my life. I challenged myself to finish traveling 50 countries, finish exploring 50 lighthouses and complete 50 hours of volunteer work. I set my mind to accomplish my goals. Because I had a similar goal to complete exploring the 50 states in 2015, I knew I could do this, too. I believed, I focused, and I worked hard. I am proud to say that I did it! When you have faith, focus and hard work, there's no doubt you can achieve your goals.
I have a passion for sunset and used it as my pen name during my CNN iReport days. I take photos of every sunset I encounter. My favorite place (maybe one of my favorite places) is Santorini in Greece where sunset is majestic and one of the most famous sunsets in the world. One of my biggest accomplishments was the "CNN iReport Spirit" award in 2013. My years of experience and exposure with CNN iReport trained me to develop my passion for writing and photography. One revelation that I don't brag about is that I don't cook. Or a better way of saying it, I don't know how to cook. I have a proof – a big scar on my left hand that I call a "world map tattoo" on my hand.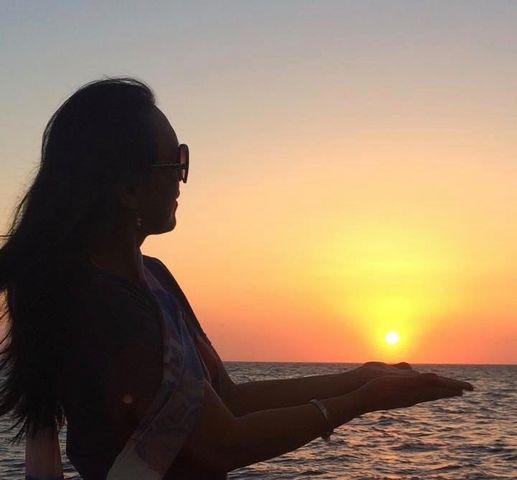 Do you have any suggestions to other Filipino writers on how to publish their first book?
The key is to write what you are passionate about. You'll have to put your heart into it. If you work on something important to you, you'll not easily give up. You'll put your best effort and the result would be satisfying. Know that publishing your first book is always a learning process. I did learn a lot and still learning. You hope that the next one will be better. Giving yourself a timeline to finish your book may be good in a way. In my experience, I set myself a goal to finish it in few months. In four months I have the finished product. Setting a timeline would set your mind to keep going, not to diminish your motivation, until you see the outcome. One thing I highly recommend is to give yourself enough time, not too short but not too long to finish your goal.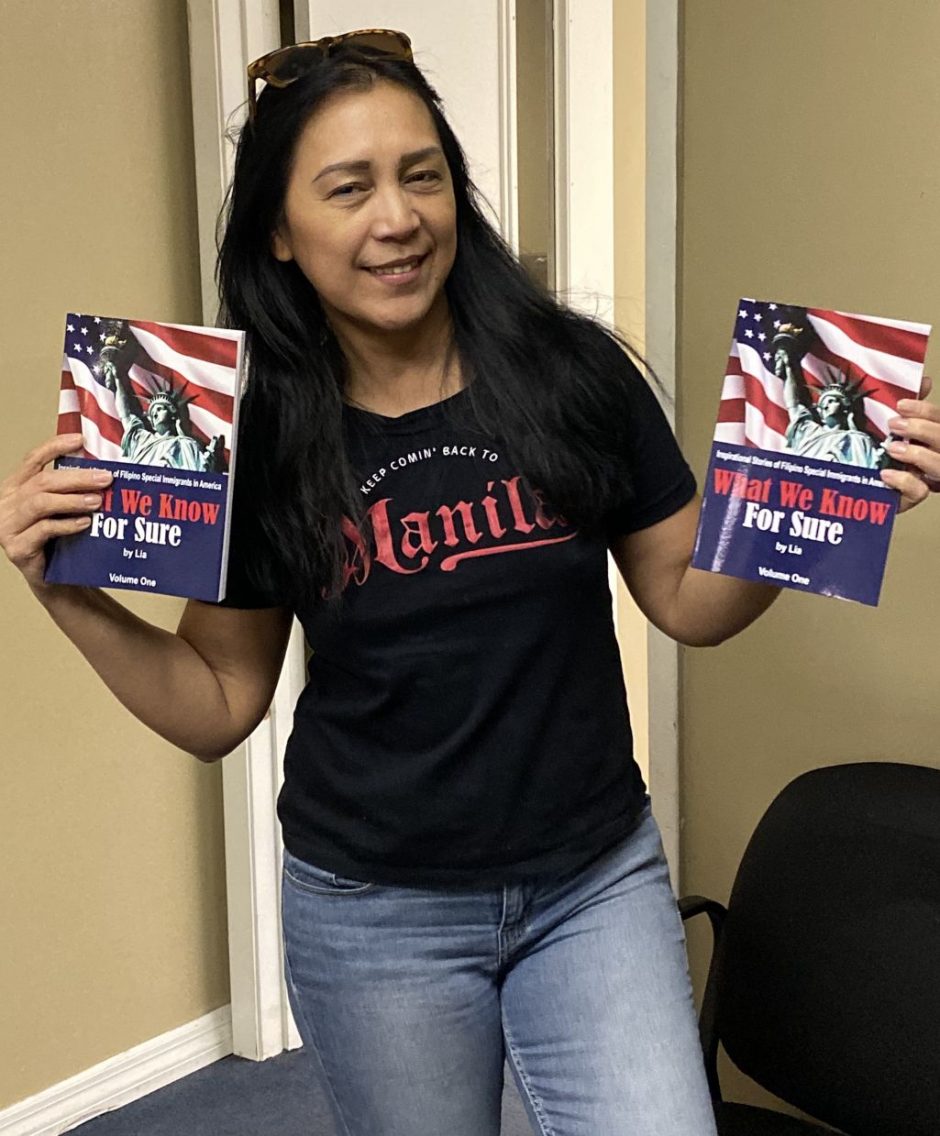 Anybody who loves to read, has a passion for writing , and has a story tell, can author a book. An experienced writer or author started as a novice writer. There are ways and people to help you express that idea in writing, or maybe improve your work. Begin with a thought, then find that motivation to keep you doing it, work hard, focus, and believe that you can do it. But there's one more thing you need to have – it's the vision that you already have it – your first book on your hand.
This strategy works for me. It has worked for me and it will work for you, too. I know this for sure.
===============================================

What We Know For Sure by Lia Ocampo is available in our online store and ready to ship anywhere in the Philippines. For international orders please contact us.

Lia Ocampo
Inspirational Author
Website: www.authorlia.com
Facebook: Author Lia
Twitter: booksbylia
Instagram: booksbylia
Other Links:

Fil-Am author releases 'inspirational book' for immigrants
Interview on CNN Philippines: It's a New Day, August 25, 2020 (Facebook link, starts at 22:12)
Persistence leads Batangueña to meet childhood dreams in US, back home