Hi all,
New books posted, lots of poetry and some independent comic books.
Unsorted: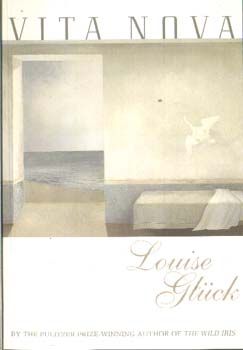 Fever Pitch by Nick Hornby
The Godfather by Mario Puzo (CML, HB)
New Spring: The Wheel of Time by Robert Jordan (HB)
Salmon of Doubt, The by Douglas Adams (HB)
A Cross of Centuries: 25 Imaginative Tales About the Christ
The BEST Case Scenario Handbook (Parody! Funny!)
Wet: More Aqua Erotica (Waterproof Book)
Kiss of the Spider Woman by Manuel Puig
Tales Before Tolkien: The Roots of Modern Fantasy
Our Friends From Frolix 8 by Philip K. Dick
Deception Point by Dan Brown (Hardbound)
Everyone Worth Knowing by Lauren Weisberger
Last Dragon, The by Silvana De Mari (Uncorrected Proof)
Great and Secret Show, The by Clive Barker
The Great Book of Amber: The Complete Amber Chronicles 1-10
Will the Last Person to Leave the Planet.. by Mike Resnick
Girl Anatomy by Rebecca Bloom (HB)
Food Lover's Tiptionary, The (1994)
Consider the Oyster by MFK Fisher
Uncle John's Bathroom Reader (1st)
Uncle John's Bathroom Reader (7th)
Selfish Gene, The by Richard Dawkins
Sun Tzu: The Art of War (Samuel B. Griffith)
Capitalism for Beginners (Comic Book Format)
Hey, Mister: Afterschool Special by Pete Sickman-Garner TPB
Hey, Mister: The Fall Collection by Pete Sickman-Garner TPB
Bygone/The Sisters d'Espard (Comics TPB)
Bughouse by Steve Lafler (Comics TPB)
Batman/Tarzan: Claws of the Cat-Woman (TPB)
Hulk: Incredible (Marvel All Ages)
Star Wars: Heir to the Empire (Timothy Zahn, Comics TPB)
Selected Poems of Anne Sexton
Ted Hughes: Birthday Letters (Poetry)
One Day, The: A Poem in Three Parts by Donald Hall
Sweet Machine: Poems by Mark Doty
100 selected poems by e.e. cummings
Vita Nova by Louise Gluck
Pablo Neruda: Late and Posthumous Poems: 1968-1974
Birthday Poems: A Celebration (Edited by Jason Shinder)
Lawrence Raab: The Probable World (Poems
The Garden: Selected Poetry & Prose by Bella Akhmadulina
Allen Ginsberg: Selected Poems 1947 – 1995
Thanks!
Jasper
www.avalon.ph