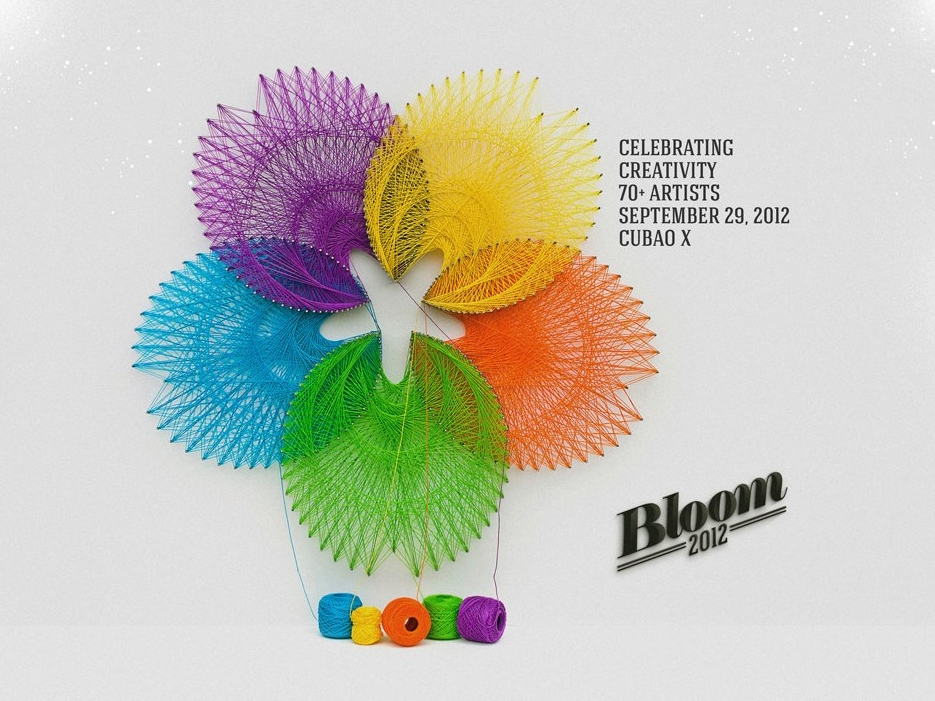 Celebrating Creativity : 70+ Artists / 29 Sept 2012 / Cubao X
On September 29, 2012 (5:00pm to 1:00AM), over 70 creative minds and skillful hands come together to celebrate, nourish, and exhibit the art and design of Cubao X.
Avalon.ph will be a merchant at the event. Look for us!
—
Saturnino Basilla (Dina & Allan), Dex Fernandez, Mariano Ching, Carina Santos, Electrolychee (Marcus & Bru), Jason Moss, Zeus Bascon, Kadin Tiu, Ronald Caringal
Valerie Chua, Thursday Room (Soleil Ignacio / Tokwa Penaflorida / Kris Abrigo), Dan Matutina, Ge Mapa, Aleyn Comprendio, Charles Buenconsejo, Everywhere We Shoot!, Folk Superlative, InkSurge, Idkids
Wiji Lacsamana, Kristine Caguiat, CJ De Silva, Celina De Guzman, Paulina Ortega, Victoria Viray, Serj Bumatay, May Anne Licudine, Katrina Teh, Mai Evangelista, Gigi Lapid, Dang Sering
JP Cuison, Burnwater Art x Design, Ros Velez, Mara Nepomuceno, Ramona Gaston, Spidersilk Productions, Ang Gerilya, Robotars, Urban Toy Designer Philippines, JeAA, Archie Geotina, Aeon Barrameda, Triskaideka, Mikki de la Rea, Nikka Uminga, Sig Torre
Edric Chen, Your Evil Twin, Paolo Ruiz, BJ Pascual, Shaira Luna, Cholo dela Vega, Uro dela Cruz, Dodong dela Cruz, Bia Catbagan, Gabby Cantero, Regine David, Nante Santamaria
Kiko Escora, Apol Sta Maria, Manix Abrera, Cza Javier, Paolo Roa, Rob Cham, John Ed de Vera, Nelz Yumul, Designers of Asia
MOTION
Flux Design Labs, Acid House Post, Arnold Arre, Carl Chua, Dex Fernandez, Clarissa Gonzalez, Johann Tanhueco
LIVEART
Ang Gerilya, Cavity, Tigasouth, Nelz Yumul, Anjo Bolarda, Dex Fernandez, Quiccs, Dee Jae Paeste, Takako Sono
INSTALLATION
Kaloy Olavides
Today X Future (Sharon Atillo, Leah Castaneda, Rendel Natividad & Austin Castaneda)
MARKET
98B, OS, Plastic Octopus, SweetLeaf, Bookay-Ukay, Moon Leaf Tea Shop, Roomix and more!
MUSIC
Earthmover, Similar Objects, Twin Lobster, SINYMA, Gentle Universe
DJ SET BY:
Diego Mapa + Chie Castaneda
With the special participation of Heima, Today x Future, THE Clothing, PenPen's Restaurant, Fred's Revolucion, Escobar, Sweet Ecstasy, Daylight Studios, AvalonPH, and PunchDrunkPanda
FREE ENTRANCE.
Official Bar Host: Today x Future
Official Sound Partner: On-Air Studio
Official Print Media Partner: Philippine Star (Young Star)
Official Online Media Partners: Splintr.com & When In Manila
—
Facebook: www.facebook.com/bloomartsph
Twitter: @bloomarts
E-mail: projectbloom2012@gmail.com