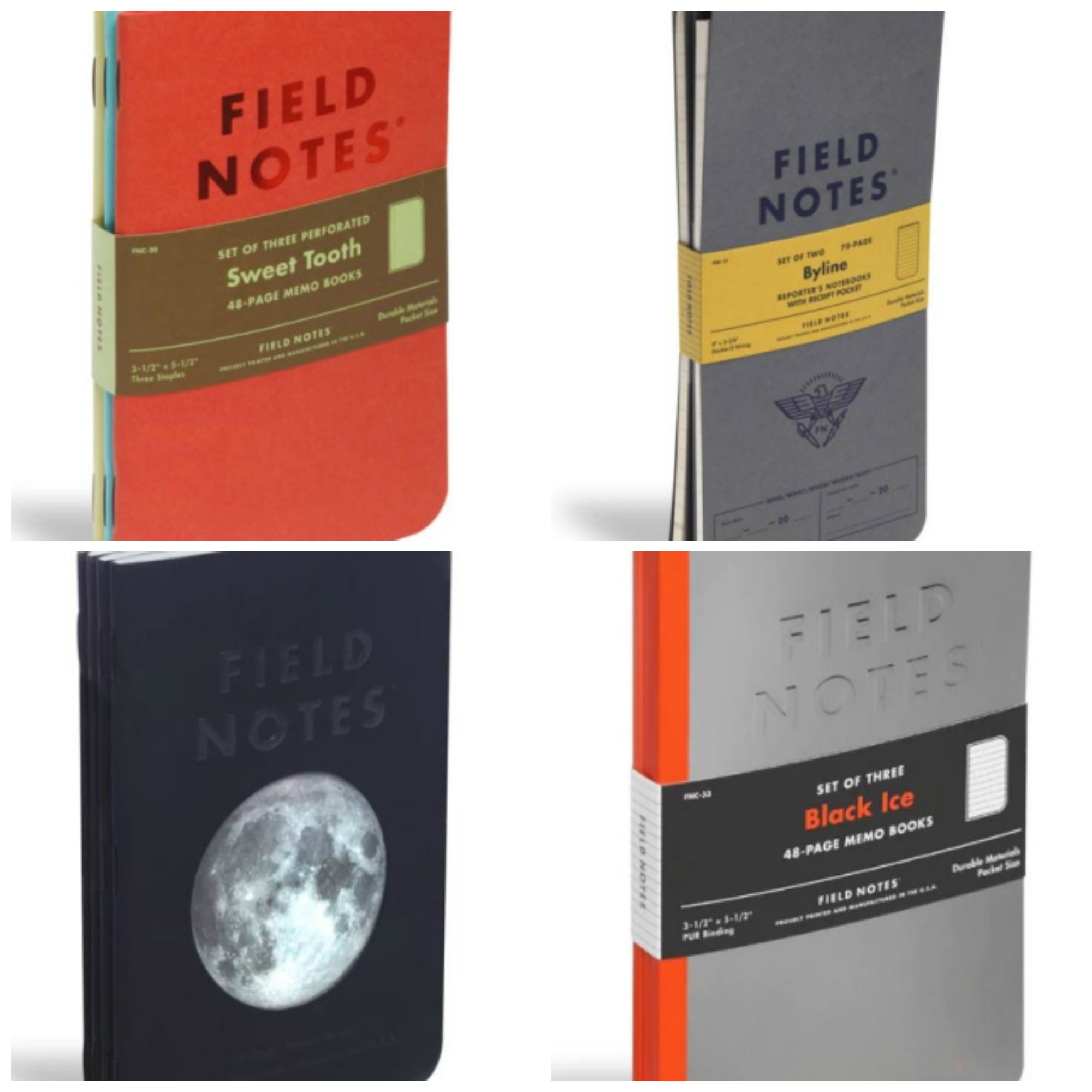 The Field Notes 2016 limited editions are now available for purchase on our website. Take this opportunity to grab hold of the following:
Field Notes Sweet Tooth, Spring 2016
Field Notes Byline, Summer 2016
Field Notes Lunacy, Fall 2016
Field Notes Black Ice, Winter 2016
---
FIELD NOTES WINTER 2016 EDITION: BLACK ICE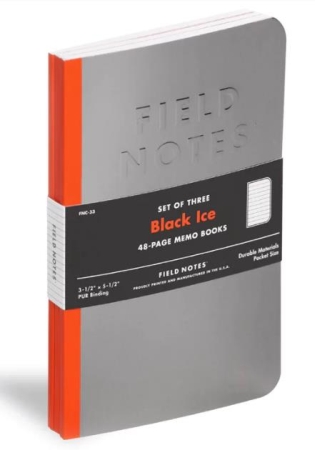 From Field Notes:
If you follow our exploits, you know that we love to explore materials, inks, printing processes and other special effects with our Quarterly Editions. At first glance, you'll see we've taken foil stamping to an extreme. We've stamped Sappi's premium McCoy 100# cover stock with a silvery-black metallic foil, covering the whole book, everything but the spine. That portion features a stripe of vibrant orange ink with a soft-touch varnish. The cover text is embossed, giving the whole book a retro-futuristic machine feel.
But the biggest difference between Black Ice and our usual Field Notes is a bit less obvious if you don't look closely. This is our first pocket memo book without staples! The books are PUR-bound, using an advanced polyurethane adhesive that's both stronger and more flexible than regular perfect binding. We've been wanting to try out PUR binding for a while and this paper/color combination seemed like a perfect fit.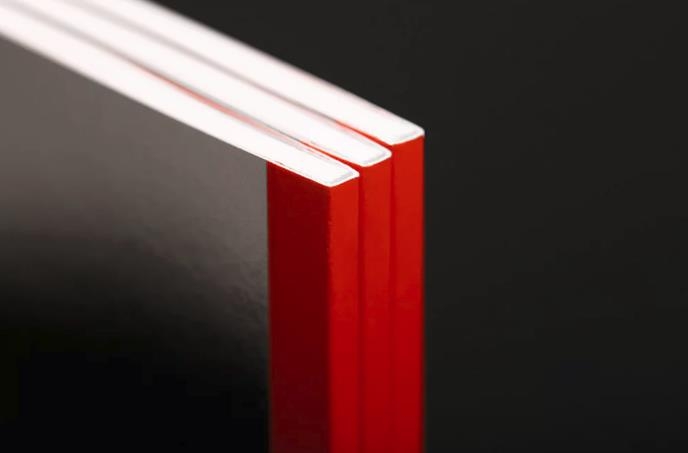 Inside, you'll find "Bright White" Finch Fine Smooth 70# text paper, a brighter-white version of the paper found (and beloved) in our "America the Beautiful" limited edition. It's ruled in "Frost Gray" with a double-rule of "DDC Orange" up top.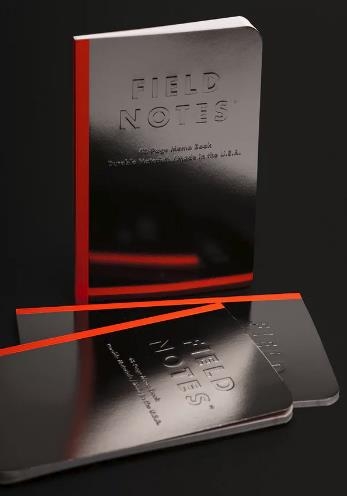 It all turned out to be a very complicated printing process, involving a lot of testing, lots of steps, many press checks and some serious challenges for our printers. In the end, they came through and really nailed it. These books look simply amazing.
---
FIELD NOTES FALL 2016 EDITION: LUNACY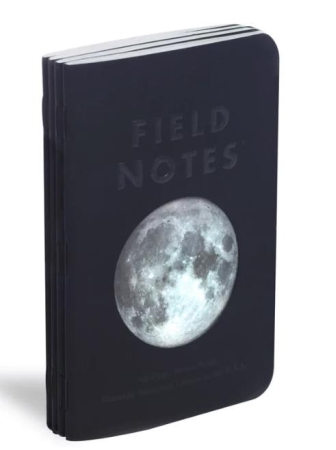 From Field Notes:
Our 32nd Quarterly Edition for Fall, 2016 is a perfect example of an idea that started simply and then got a bit out of hand. Okay, maybe more than a bit. Originally, our basic concept was to do a 3-Pack of Memo Books celebrating the Harvest Moon. Then somebody asked, "What about highlighting the phases of the Moon?" Somebody else said "DIE-CUT!" which was followed quickly by a chorus of "Matte Varnish!" "Embossing!" and "Let's make sure that people know how to avoid becoming a werewolf."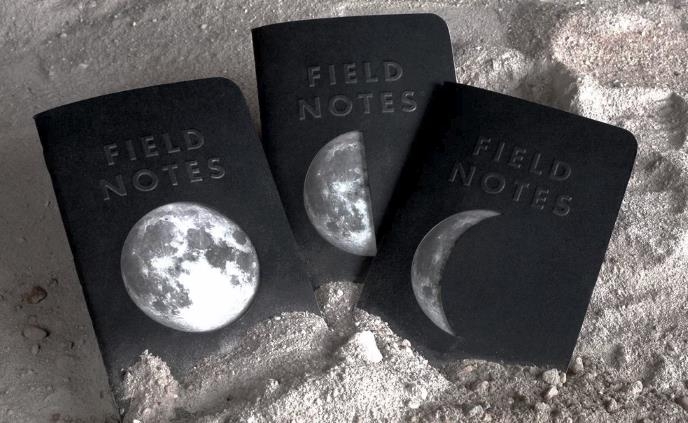 This is the aptly-titled "Lunacy" Edition. There's lots to love about this release. The embossed covers are made from Neenah's Classic Crest "Epic Black Stipple" which features a gorgeous, almost leathery finish. For the first time ever, we've die-cut the covers, using individual dies for each of the three books. One reveals a full moon, one a half moon, and one a crescent.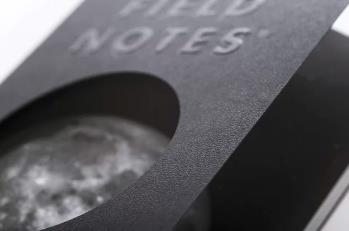 The moon that's visible through the die-cut is printed in 4-color on a glossy flyleaf which also includes facts and folklore about earth's constant companion, as well as a lovely shot of the dark side of the moon in the back of the books. The Field Notes logo is embossed with a subtle hit of varnish, and the back cover features an embossed full moon. The books are bound with black staples (of course), and the 48 body pages feature a reticle pattern on light grey "Moondust" pages.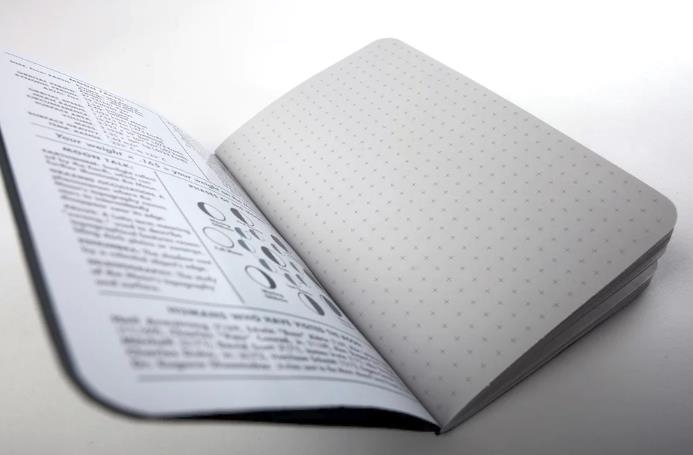 "Lunacy" is available now in 3-Packs featuring full, half, and crescent moons.
---

FIELD NOTES SUMMER 2016: BYLINE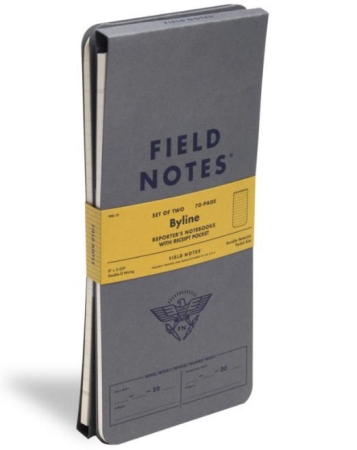 Field Notes is proud to present their 31st limited release: The "Byline" Edition, for Summer 2016. You'll find they're excellent for taking notes at work or in class. They're Wire-O-Bound and lay flat, so they're perfect on your desk or kitchen counter, or on that table near the door where you always leave your keys. And of course, if you're getting the scoop on deep-background from an anonymous source for your next big front page story, well then, the "Byline" Edition is just the ticket. As usual, the inside covers are jam-packed with helpful information.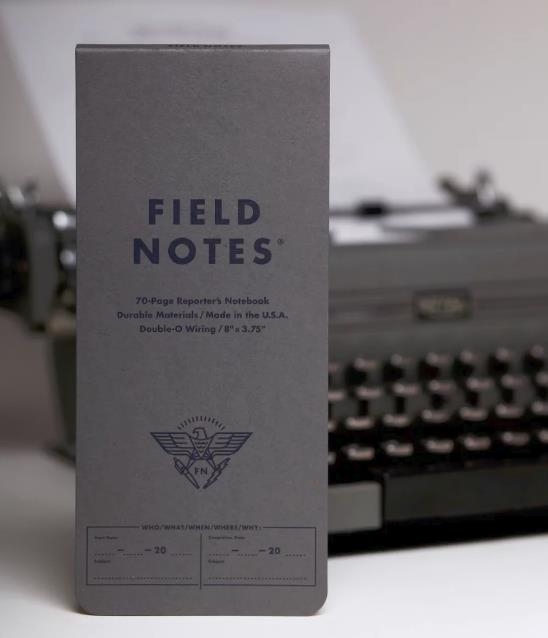 We studied existing Reporter's Notebooks and updated and improved just about every facet of the design. Classic Reporter's Notebooks have always felt a touch clumsy in our hands. We've trimmed the width a hair to make it easier to write with one hand while holding it with the other.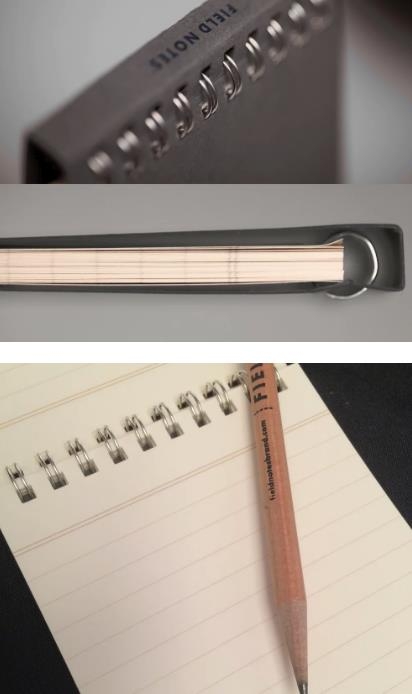 We've created a cover which protects the wire binding, so it doesn't get caught on fabric or stuff in your backpack. Traditional notebooks are Gregg-ruled which, to our eyes, is too wide and too dark. We've moved to a lighter Collegiate ruling. The diameter of the binding has been customized, as have the die-cut holes that the binding passes through, for maximum "flippability."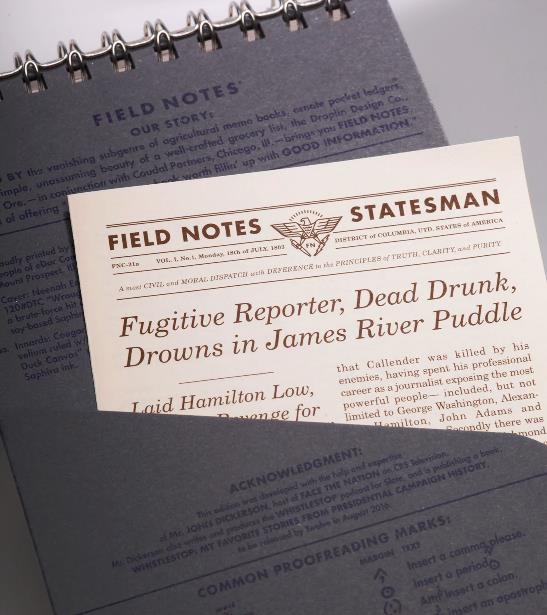 A handy pocket has been added to the back cover which makes for a thicker and more stable hand-held writing surface, and also gives you a place to stash a shred of evidence or a receipt for the cocktails you bought to ply a reluctant witness.
---
FIELD NOTES SPRING 2016: SWEET TOOTH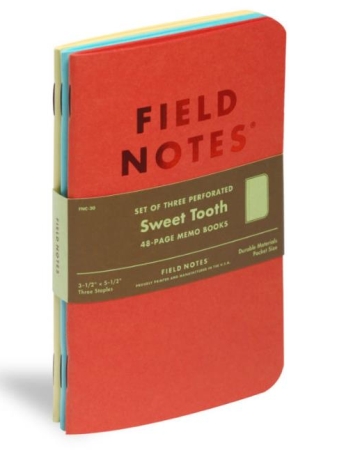 From Field Notes:
The Sweet Tooth edition features French Paper's Pop-Tone line "Blu-Raspberry," "Banana Split," and "Tangy Orange" for both the 100-lb covers and extra-beefy 70-lb text pages. The covers are stamped in matching shiny metallic foils from Crown Roll Leaf Inc.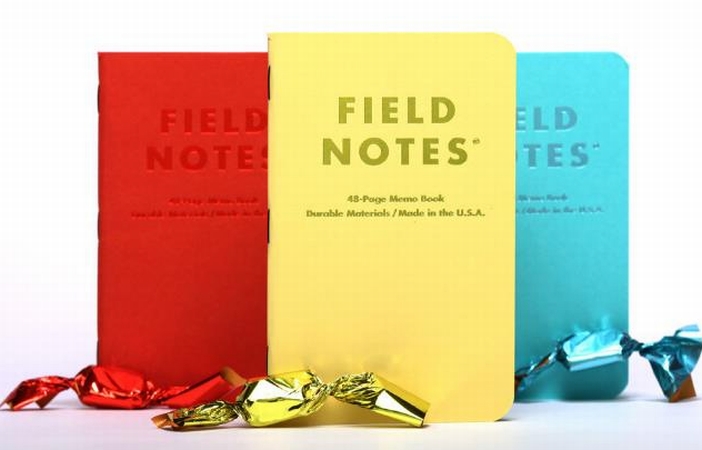 The body pages are plain, and perforated just the right amount. Not so much that you'll notice it while using the books, but just enough so that, with a quick fold, the pages come out neat and clean. The books are bound with black staples.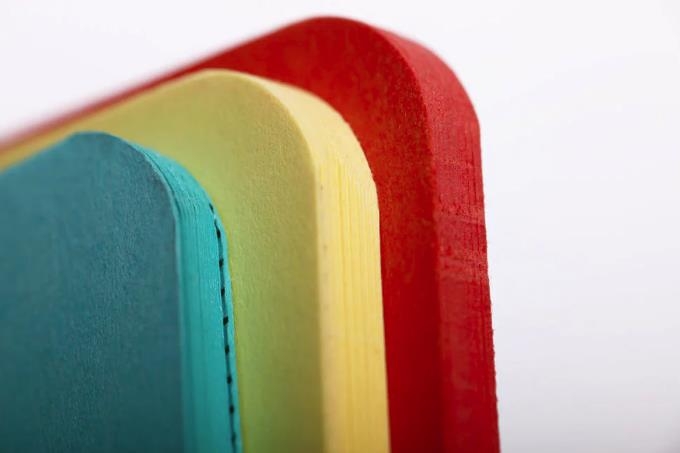 All Sweet Tooth 3-Packs feature the same three colors, but we mixed up the stack order just to keep things interesting.