Hi all,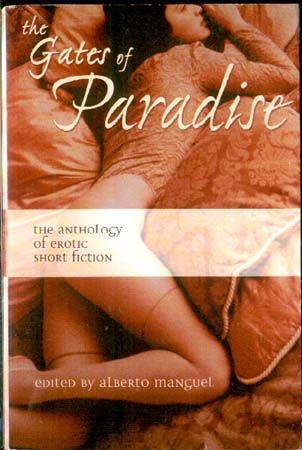 New books posted. A lot of fantasy/horror anthologies, and I strongly recommend Jonathan Carroll's Bones at the Moon. He is one of the author you've probably never heard of that you may love. Happy book hunting!
Unsorted:
RARE! Amber Room, The by Steve Berry (Author's 1st/1st/1st)
Conquering Statistics: Numbers Without the Crunch
Everything is Illuminated by Jonathan Safran Foer
Existentialism and Human Emotions by Jean-Paul Sartre
Esquire Presents: What It Feels Like…
Darwin: The Indelible Stamp (HB 4-in-1, Best of Darwin)
Vintage Bradbury, The by Ray Bradbury
Sociology of Religion, The by Max Weber
Misreadings by Umberto Eco
Off the Cuff: Essential Style (Carson Kressley, Queer Eye..)
Gates of Paradise, The: Anthology of Erotic Short Fiction
Bones of the Moon by Jonathan Carroll
Once and Future King, The by T.H. White
QPB Mammoth Book of Erotica (Edited by Maxim Jakubowski)
Fortress of Solitude, The by Jonathan Lethem
Mammoth Book of Best New Horror (2005, Brite Newman Tuttle)
Mammoth Book of Vampire Stories by Women (Brite Lee Kiernan)
The Best American Poetry 1997 (James Tate Editor)
Ecstasy by Irvine Welsh (Author of Trainspotting)
Alternate Tyrants (Edited by Mike Resnick)
Aldous Huxley: Brave New World & Brave New World Revisited
Beauty: A Retelling by Robin McKinley
Golden Ratio, The: Story of Phi by Mario Livio
Hitchhiker's Guide to the Galaxy, The by Douglas Adams
Flaubert's Parrot by Julian Barnes
In the Hand of Dante by Nick Tosches
Something Wicked This Way Comes by Ray Bradbury (HB)
Simpsons: Holiday Humdinger (Comics TPB)
Simpsons: Treehouse of Horror: Fun-Filled Frightfest
Batman: Hush Vol. 1 and Vol. 2 (Jim Lee, Jeph Loeb)
Batman: The Long Halloween TPB (Jeph Loeb, Tim Sale)
Thanks!
Jasper
www.avalon.ph