Hi all,
Doing some inventory clean-up on the Avalon.ph Auction Site. Over 120
items/titles auctioning for PhP150.00 below! What's even better is that we
are giving a FREE Moleskine Large Ruled Reporter to anyone bidding,
purchasing and winning ten (10) items on Avalon.ph!
Don't feel deterred by the # of items because if you stop and think, the 10
item threshold is not that bad. Bidding and winning 10 items will probably
give your wallet a hit of around P1,500.00 (or potentially much less since
there are items priced in the P50.00-P80.00 range), which is not a bad
amount to spend on great books + a Free Moleskine.
Just buy, bid and win (or through Flash Buy) any 10 items, any amount on Avalon.ph (note: Shopping Site items included in  the promo) and you'll automatically get your FREE brand new Moleskine Large Ruled Reporter! Please check the bottom of this post for the guidelines.
New titles on the auction site: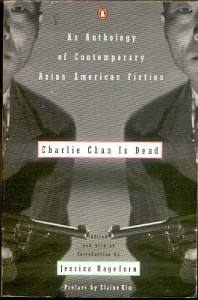 Sappho: A Garland by Jim Powell
Unicorn: Postcard Book by Michael Green
The Food Lover's Tiptionary (1994)
The Reluctant Tuscan: How I Discovered My Inner Italian
The Annotated Alice by Lewis Carroll
Calvin and Hobbes: Lazy Sunday Book (used)
SIGNED The Girl's Guide to Hunting & Fishing by Melissa Bank
1984 with Connections by George Orwell (HB/ HRW Library)
Lolita by Vladimir Nabokov
The Anatomy of the Sea: Over 600 Creatures of the Deep
The Bell Jar by Sylvia Plath
Food Mania: An Extraordinary Visual Record of…
Atonement by Ian McEwan
Speaking With The Angel (Edited by Nick Hornby)
The Confessions of Max Tivoli by Andrew Sean Greer
The Lover by Marguerite Duras
Ella Minnow Pea: A Novel in Letters by Mark Dunn
Jeanette Winterson: The Essential Guide -Vintage Living Text
The Other Wind (The Earthsea Cycle, Book 6)
God Emperor of Dune by Frank Herbert
Nerve's Guide to Sex Etiquette by Em & Lo (Nerve.com)
Twelve Impossible Things Before Breakfast by Jane Yolen
Mere Christianity by C.S. Lewis (1960 edition)
Things a Man Should Know About Marriage (Esquire)
Flyboy Action Figure Comes with Gasmask (Comic Fiction)
Breakfast of Champions by Kurt Vonnegut, Jr.
Welcome to the Monkey House: Short Works by Kurt Vonnegut
An Artist of the Floating World by Kazuo Ishiguro
The Vagina Monologues by Eve Ensler
The Prophet by Kahlil Gibran (Hardbound, 1982)
A Natural History of Love by Diane Ackerman
The Voyage Out by Virginia Woolf (Woolf's 1st novel)
Incredible Fishing Stories: Collected & Verified
Memoranda by Jeffrey Ford (The Well-Built City Trilogy)
The Penguin Dictionary of Geography by W.G. Moore
Charlie Chan is Dead: An Anthology.. (Jessica Hagedorn)
Naked Lunch by William S. Burroughs
The Mysteries of Pittsburgh by Chabon (HB/ ex-library)
Chaos: Making A New Science by James Gleick
Holy Blood, Holy Grail: The Secret History of Christ
I & Claudius: Travels with my Cat by Clare de Vries
Prozac Nation by Elizabeth Wurtzel (Movie Cover)
The Terror by Dan Simmons (Popular)
The Historian by Elizabeth Kostova (HB, used)
The New Food Lover's Companion (2nd Ed./1995)
The Trial: Definitive Edition by Franz Kafka (Used)
========== ========== ==========
Some items recently added on the shopping site:
Art & Lies by Jeanette Winterson
The Valkyries by Paulo Coelho
The Rough Guide to Superheroes
Haunted by Chuck Palahniuk
The Joke's Over by Ralph Steadman: A Memoir
The Best American Nonrequired Reading 2005 (Edited by Dave Eggers)
Rosslyn: Guardian of the Secrets of the Holy Grail
Delta of Venus: Erotica by Anais Nin
Dragonology: The Complete Book of Dragons (Hardbound)
========== ========== ==========
FREE Moleskine Guidelines:
Promo officially starts July 15, 2008. Items bought/won BEFORE July 15, 2008
not counted. The item to be given away is a Moleskine Large Ruled Reporter
ONLY. If the supply of the Moleskine type becomes low (unlikely because I
still have a lot in stock), site users will be notified in advance.
FREE Moleskine offer is valid until July 22, 2008. By July 23, any
purchases is no longer counted in the promo. Transaction must be
closed/fulfilled by July 26, 2008 otherwise buyer loses the freebie offer.
This is to avoid delay in payment, resulting in idle items which defeats my
purpose of freeing up my storage area.
It is perfectly okay to win/purchase the ten lowest price items to get your
free Moleskine. Example, you bid and won ten items worth P50.00 each paying
the amount of P500.00. You will still get your Free Moleskine, but you must
win 10 items by end of promo. Remember that bidding is a binding action, if
by the end of the promo period you ended up with 9 won items (1 item
outbid), you are obligated to complete the transaction for the 9 items
without the free Moleskine (sorry!)
Any disputes/loopholes that will come up in this promo, common sense will
apply. Just e-mail me if there are any questions.
Thanks and happy bidding!
Jasper
www.avalon.ph