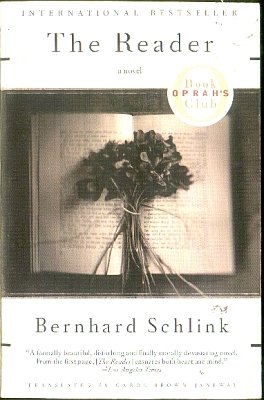 Unsorted:
The Art of Dramatic Writing by Lajos Egri (1972)
Six Easy Pieces by Richard Feynman
Tatterhood and Other Tales
The Art of the Novel by Milan Kundera
Exterminator! by William S. Burroughs
The Government Manual for New Wizards
Palm Sunday: An Autobiographical Collage by Kurt Vonnegut
Angels & Insects: Two Novellas by A.S. Byatt
How Rich Countries Got Rich… and Why Poor Countries Stay Poor by Erik S. Reinert (HB)
100 selected poems by e.e. cummings
Food: True Stories of Life on the Road (Travelers' Tales)
Slam by Nick Hornby (Hardbound)
Six Easy Pieces by Richard Feynman
The Twilight Zone: The Original Stories (Bradbury, Matheson)
A Song for Lya by George R.R. Martin
Richard Matheson: Collected Stories Vol. 1
Lizard by Banana Yoshimoto
Just Curious, Jeeves : What Are The 1001 Most Intriguing Questions..
Surely, You're Joking.. + What Do You Care… Richard P. Feynman 2-in-1
Special Topics in Calamity Physics by Marisha Pessl (HB)
The Works of H.G. Wells (Leatherbound Collection)
The Awful Truths: Famous Myths, Hilariously Debunked
The Best American Poetry 1991 (Mark Strand)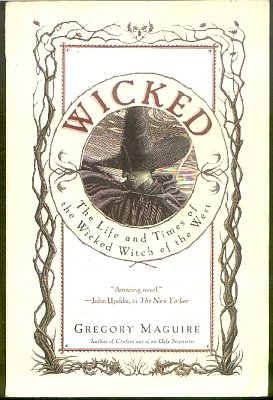 Wicked: The Life & Times of the Wicked Witch of the West by Gregory Maguire
Introducing Postmodernism (Comic Book Form)
The Road by Cormac McCarthy
Cryptonomicon by Neal Stephenson
A Heartbreaking Work of Staggering Genius by Dave Eggers
A Brief History of Time by Stephen Hawking
On Beauty by Zadie Smith
The Reader by Bernhard Schlink
The Vintage Bradbury by Ray Bradbury
Good Benito by Alan Lightman (Einstein's Dreams)
The Master and Margarita by Mikhail Bulgakov
The Ground Beneath Her Feet by Salman Rushdie
Identity by Milan Kundera
Everyone Worth Knowing by Lauren Weisberger
The History of Love by Nicole Krauss
The Directory of Possibilities by Colin Wilson & John Grant
Rosebud: The Story of Orson Welles by David Thomson
Cosmic Critiques: How & Why Ten Science Fiction Stories Work
The Lost Wine: Seven Centuries of French into English Lyrical Poetry by John Theobald
The Best American Poetry 2000 (Rita Dove, Guest Editor)
Numbers in the Dark and Other Stories by Italo Calvino
Origami Sourcebook: Beautiful Projects & Mythical Characters by Jay Ansill
The Pleasure of Finding Things Out: The Best Short Works of Richard P. Feynman
Marley & Me: Life and Love with the World's Worst Dog by John Grogan
The Mammoth Book of Awesome Comic Fantasy
Who Will Run the Frog Hospital? by Lorrie Moore
Brave New World by Aldous Huxley
Atonement by Ian McEwan (Movie Cover)
Happy shopping!