A total of 402 entries were counted and submitted to Random.org List Randomizer. The winner of a brand new Moleskine Colour a Month Daily Planner 2010 is…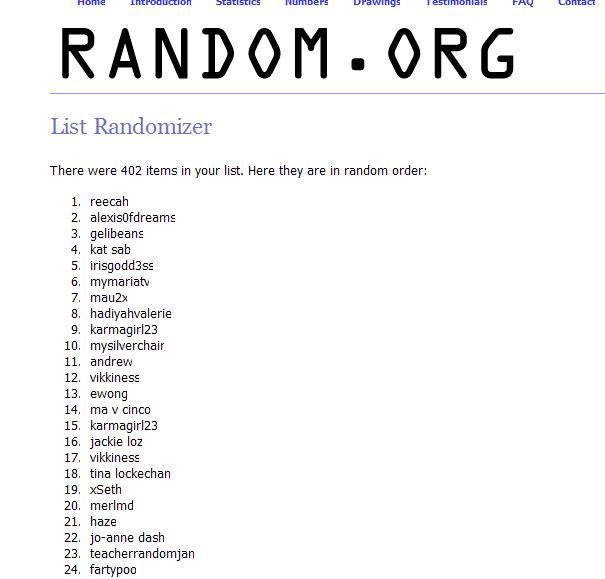 CONGRATULATIONS REECAH! You will be the envy of your friends everytime you pull out your Moleskine planner from your bag this 2010.
Thank you everyone for participating. Watch out for more exclusive items we'll giveaway next year! We have a very special one prepared. Something whenever I show it to people, they.just.drool. Hint: The first rule of giveaways is….
Happy Holidays and Best Wishes for 2010!