Here are some novelty items available, most are overstock items but do check individual condition description.
ORDERING: By emailing support(at)avalon.ph or use this link. First-come-first-served. Feel free to ask questions.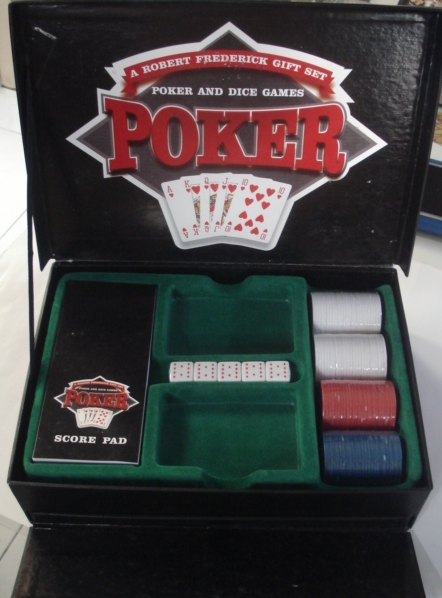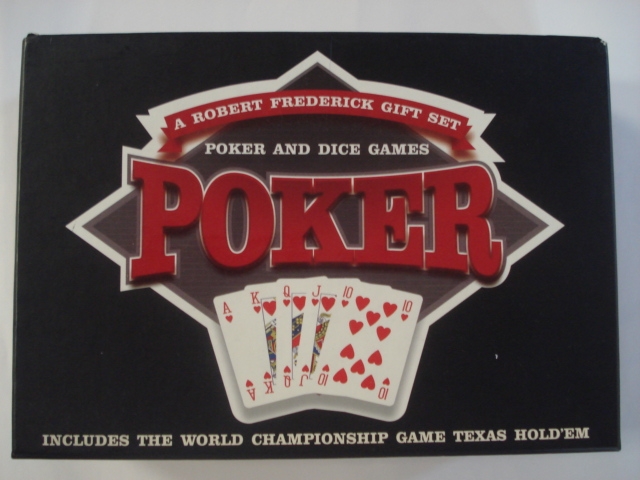 Poker and Dice Games: A Robert Frederick Gift Set.
Price: PhP300.00, Code: POKER. Pick-up only, shipping is possible but will cost extra.
Box and items in great condition. Contains 100 high quality poker chips, card games book, dice games, scorepad, pen and 5 dice. Originally with 2 decks of playing cards but they are no longer included/MISSING as shown in the image. You can easily replace these. 2005 North Parade Poker published by Robert Frederick Ltd. Designed in the UK, printed in China. Box size is: 10.0″x7.0″x2.5″.
==========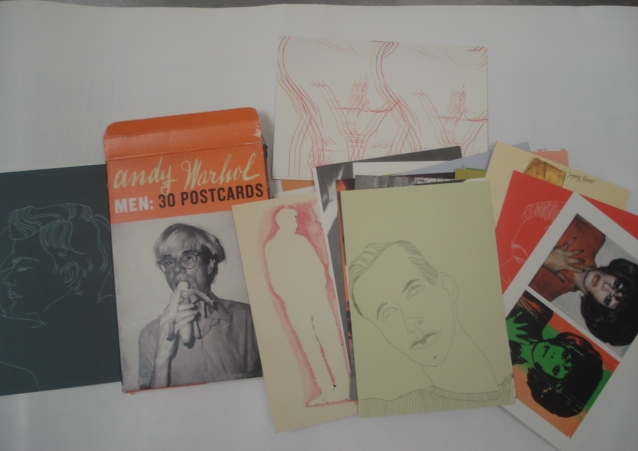 Andy Warhol- Men: 30 Postcards
Price: PhP380.00, Code: ANDY.
Pop artist Andy Warhol's illustrations of men are among his most personal and sensual work. These playfully intimate cards collect 30 of his most exquisite images, perfect to send or to keep.
Copyright 2004, Chronicle Books. Artwork by Andy Warhol. Design by Alethea Morrison. Manufactured in China.
==========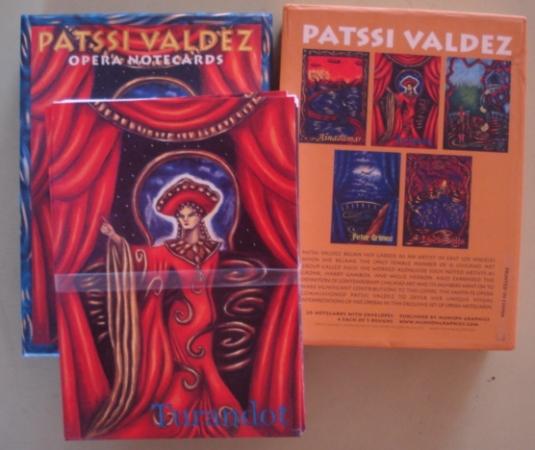 Patssi Valdez Opera Notecards
Price: PhP300.00, Code: OPERA.
4 each of 5 designs with envelopes Peter Grimes, Lucia Silla, The Barber of Seville, Turandot and Ainadamar
==========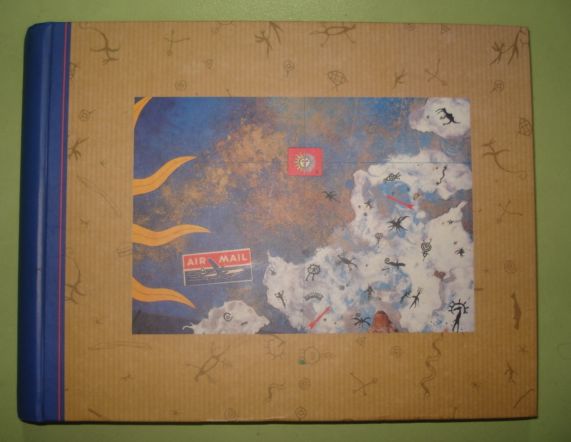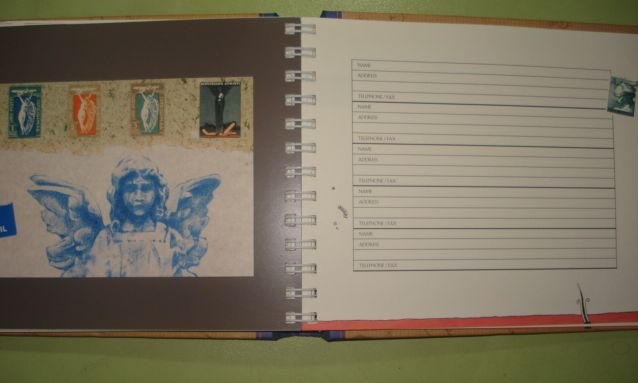 Griffin & Sabine: An Extraordinary Address Book
IMPORTANT: six address slots filled up.
This is not brand new. Considered used. Hardbound. Six address slots filled up. Most people buy this for the art (cut it out, frame it, etc). Although you can safely use it as a general address book.
Price: PhP250.00, Code: GSADDRESS

=====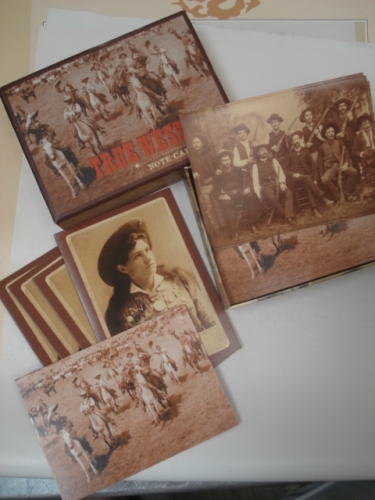 True West Note Cards
Price: PhP250.00, Code: Western
Take a ride on the Pony Express and correspond with these note cards featuring historical images from Robert G. McCubbin's extensive photo collection. 12 blank cards.
==========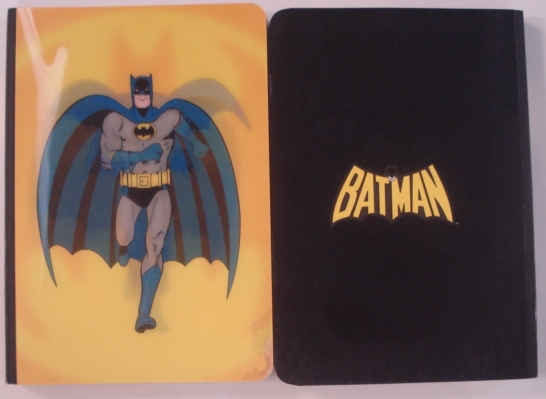 Batman Morphing Journal
Price: PhP800.00, Code: BATMAN
Witness Batman leaping off the page in this heroic morphing journal (lined). Hard cardboard bound, 128 pages, Chronicle Books. Size: 5.0″x7.0″.
For some strange reason, this seem to be an expensive collectible based on Internet prices (lowest price is USD32.00). Very good condition, may have some very light scratches on cover due to transit but originally unused overstock, good as new.
==========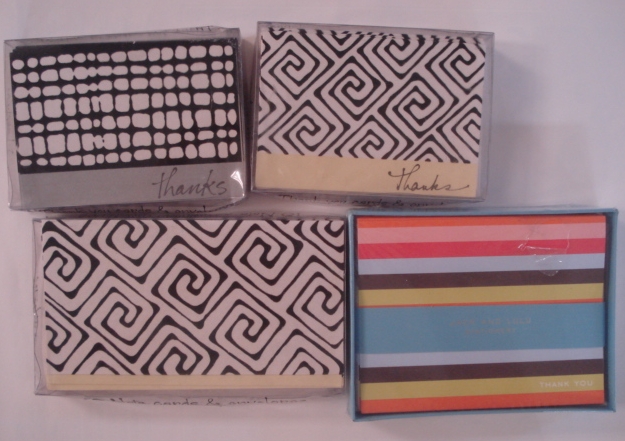 Thank you and Note cards

Top Left- Code: TY01 – D. Leytus 10 Velvet Thank you cards & Envelopes (high quality). Size: 3.5″x5.0″. Masterpiece Studios. Packaging plastic box slightly pressed due to transit, nothing serious. Price: PhP200.00
Top Right- Code: TY02 – D. Leytus Greek Key 10 Velvet Thank you cards & Envelopes (high quality). Size: 3.5″x5.0″. Masterpiece Studios. Packaging plastic box slightly pressed due to transit, nothing serious. Price: PhP200.00
Bottom Left- Code: BLANK01 – D. Leytus Greek Key 10 Velvet Blank Note Cards & Envelopes (high quality). Size: 3.75″x6.5″. Masterpiece Studios. Packaging plastic box slightly pressed due to transit, nothing serious. Price: P300.00.
Bottom Right- Code: JACKLULU – Jack and Lulu Stationery, 10 Thank You Notes and Envelopes. Beach Stripe. Box sealed, very light plastic peel on cover. Good as brand new. Size: 4.25″x5.5″. Price: P250.00
==========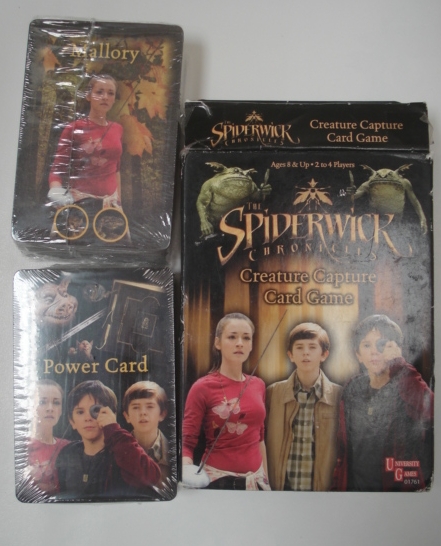 Spiderwick Chronicles Creature Capture Card Game
Price: PhP250.00, Code: SPIDERWICK.
Box slightly pressed due to transit, cards inside sealed and sharp edges (good as new). Ages 8 & Up – 2 to 4 Players.
Goblins, trolls, ogres and more! Players take on the fantastical world around us in this adventure-filled card game. Each player earns points by capturing creature cards. But it's not quite so easy! Each creature requires a unique mix of tool and character cards from the world of the Spiderwick Chronicles. Players must decide when to go to battle and when to keep their abilities in reserve for a future fight…
Contents: 104 creature and power cards,  4 key cards, instructions.
==========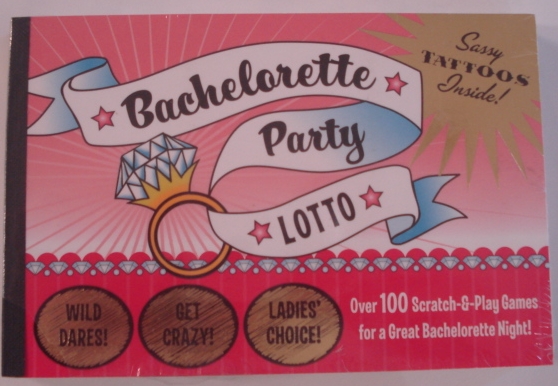 Bachelorette Party Lotto: More than 100 Scratch-and-Play Games for the Lucky Ladies
Price: PhP250.00, Code: Bachparty
Let the games begin! This little booklet will guarantee the bride-to-be a night she'll never forget. Each scratch-off card includes a sassy set of dares for the bachelorette and her bridesmaids to complete throughout the evening. And as an added bonus, a collection of sexy temporary tattoos lets everyone know who's ready to party.
==========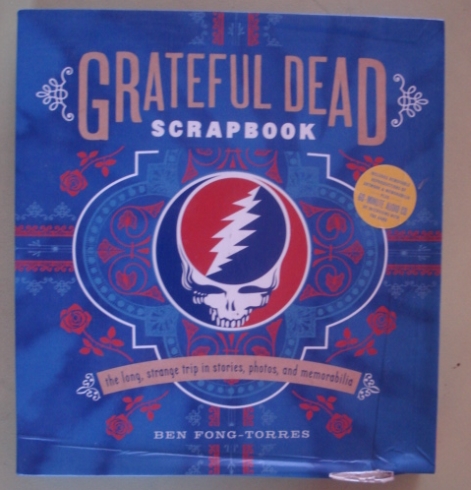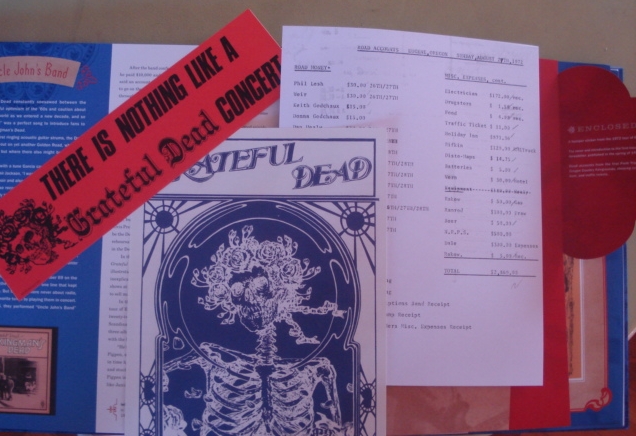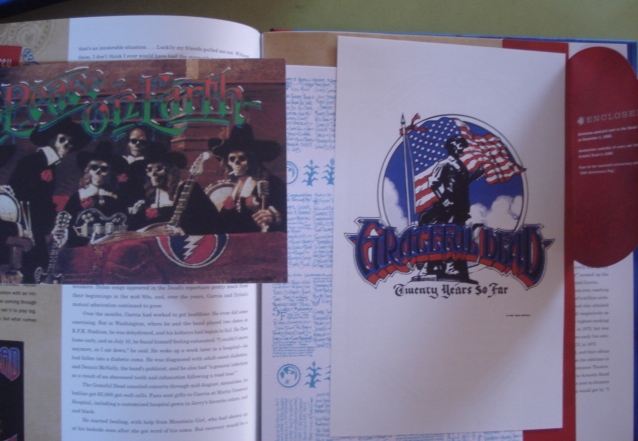 Grateful Dead Scrapbook
Price: PhP600.00, Code: Dead.
Grateful Dead fans are legendary for their Dead-ication to the band and its enduring legacy of freewheeling musical exploration. The Grateful Dead Scrapbook collects rare removable memorabilia and evocative images culled from the Grateful Dead Archives at the University of California, Santa Cruz, including never-before-published photos, flyers, fan letters, and other ephemera. To accompany the eye-popping visuals, renowned journalist Ben Fong-Torres draws on his personal knowledge of the San Francisco music scene in a rich text that conveys the Grateful Dead's story in a fresh way, centering each chapter on a pivotal song that encapsulates a certain era of the group's songwriting, performance, and community. An attractive slipcase and an audio CD* round out the book's beautiful design, delivering a richly illustrated volume as colorful as the band itself.
*The audio CD contains interviews & press conference recordings.
==========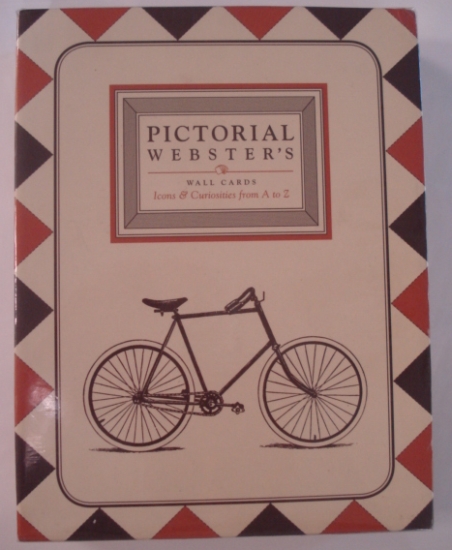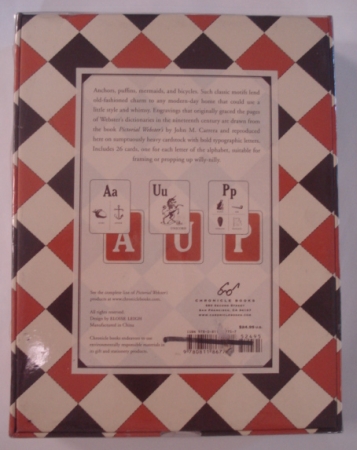 Pictorial Webster's Wall Cards: Icons & Curiosities from A to Z
Price: PhP500.00, Code: PICT
Condition: Like new, taped sealed box from supplier, overstock. Size: 6.5″x8.5″.
Anchors, puffins, mermaids, and bicycles. Such classic motifs lend old-fashioned charm to any modern-day home that could use a little style and whimsy. Engravings that originally graced the pages of Webster's dictionarie sin the nineteenth century are drawn from the book Pictorial Webster's by John M. Carrera and reproduced here on sumptuously heavy cardstock with bold typographic letters.
Includes 26 cards, one for each letter of the alphabet, suitable for framing or propping up willy-nilly.
==========
Happy shopping!