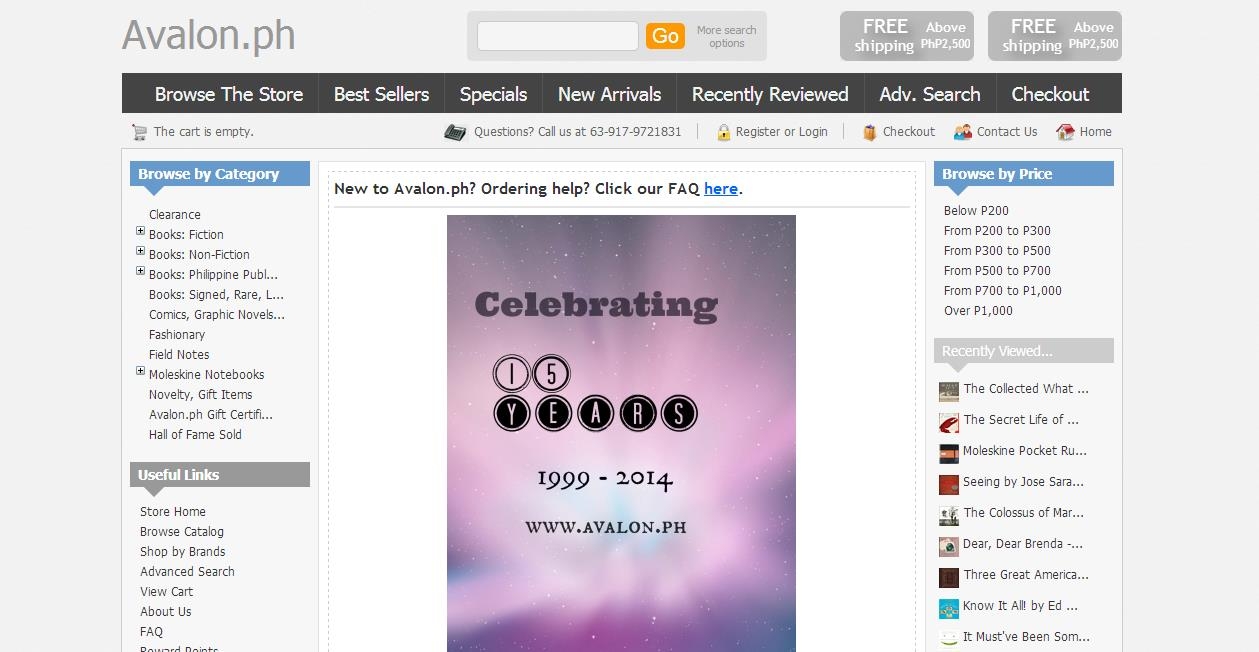 Successful upgrade of our website software! We'll work on the eyecandy gradually (been saying that for years). Some things you'll notice immediately:
– Advanced, AJAX-driven "One Page Checkout" system for quick checkout
– Automatic saving of shopping cart content (so if customers close their browser by mistake, the products are still there)
– more efficient search function
– Pinterest Integration
– AddThis buttons to allow customers to easily share a page on a social network, through Twitter, via e-mail, etc.
Check us out and get PhP100.00 price discount on any regular books and comics (books, clearance & comics categories). Use coupon code***: version8
This is a major upgrade of the system from performance improvements, code "clean-up" and virtually every file was updated. If you noticed any bugs please let us know. Thank you!
*** Coupon code valid up to March 31, 2014. One time use only per customer.