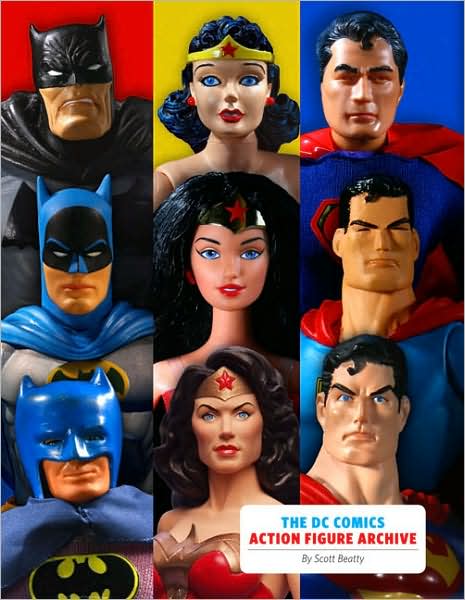 By demand, additional images.
Hardbound, 9.0?x12.0?, 208 pages. Chronicle Book (January 2008).
Condition: varies, please e-mail. Most have light transit wear to dustjacket 1?-2? closed tears. Originally unread overstock copy, remainder marked. Overall vg- condition. Most flaws on dustjacket.
USD40.00, local price: estimated Php2,000.00 – Php2,400.00.
For a limited period– Avalon.ph price: Php800.00
Amazon.com Best of the Month, January 2008. For the legions that collect the immensely popular DC Comics action figures, we have good news: the official visual compendium of more than 1,400 characters has finally arrived. The DC Comics Action Figure Archive is the definitive reference for the serious enthusiast. Assembled by lead collector Scott Beatty and the experts at DC Comics, this sturdy hardcover features more than 600 full-color photographs and an easily navigable A-to-Z structure. Here, too, are previously impossible-to-find release dates, variants and "redecoes,??? as well as detailed information on action figure scales and articulation points. From Ace the Bat-Hound to Zauriel, with lots of Batman and Superman in-between, this collector's must-have guide doesn't miss a beat.
Order/inquiries, please use this link.