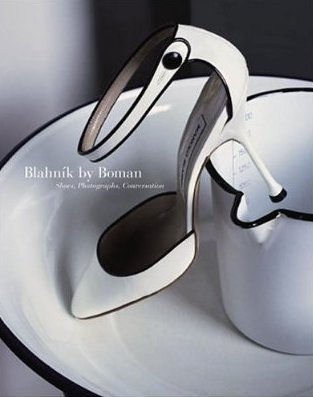 Blahnik by Boman: Shoes, Photographs, Conversation
Hardbound, 11.0″x14″, 224 pages. Chronicle Book (October 2005).
Condition: sealed in original wrapping, very very minor bump on corner, remainder marked. Very heavy book, shipping will cost extra or pick-up recommended.
USD85.00, local price: estimated Php3,500.00 – Php4,000.00 or more.
Avalon.ph price: Php2,500.00
Only 1 copy available!
Long before their supporting role in Sex and the City, Manolo Blahnik's shoes were legendary—exquisitely detailed, unabashedly luxurious, and impossibly sexy. The epitome of sophistication and taste, they have graced the feet of royalty, supermodels, and movie stars. In these breathtaking pictures by Blahnik's longtime friend, photographer Eric Boman, the shoes take center stage in a dazzling array of intriguing and often lighthearted scenes and settings. A white leather stiletto plays an incriminating role in a suggested crime worthy of Hitchcock. A pale green mule nestles among ferns in homage to Blahnik's recurring botanical themes. The straps of a sandal echo the strands of spaghetti in which it lays entwined. Boman's unerring eye and oddly keen understanding of Blahnik's creations make for spellbinding pictures, full of wit, playfulness, and sole. Elegant allusions to Blahnik's eclectic influences abound—from the cinema to history, from the natural world to art and literature. As covetable as a pair of Manolos, this is a book of consummate creativity, addictive power, and unrivaled individuality: a cult object on a cult designer.
The Review: Blahnik by Boman (Why Fashion? website, & extra images)
Order/inquiries, please use this link.
===============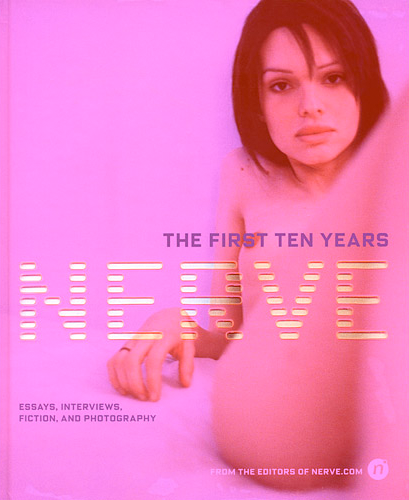 Nerve: The First Ten Years
Essays, Interviews, Fiction, and Photography
Hardbound, 9.0″x10.0″, 272 pages. Chronicle Book (December 2008).
Condition: very good condition, unread overstock copy, very minor shelf wear, remainder marked. Pink plastic glow-in-the-day cover jacket
USD40.00, local price: estimated Php1,500.00 – Php2,000.00.
Avalon.ph price: Php1,000.00
Stocks limited.
Way back in the early days of the Internet Nerve.com challenged the best writers and photographers of the generation to create work that was explicit in both senses of the word: honest and sexy. Now ten years later Nerve.com is renowned for its bold and intelligent publishing on sex. This stunning retrospective celebrates Nerve's impact on popular culture with its stimulating essays interviews fiction and photography. Encased in an electric vinyl case the book is provocative all the way through—with seductive photographs and contributions from celebrated writers such as Jonathan Lethem Chuck Palahniuk and Em & Lo on topics ranging from monogamy to hand jobs to the best (and worst) sex of a lifetime.
Order/inquiries, please use this link.
===============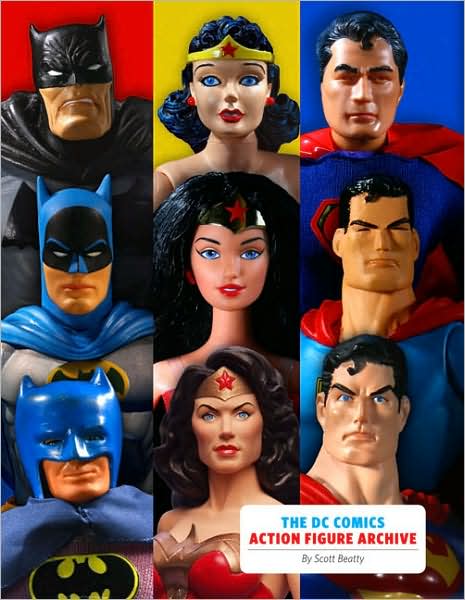 The DC Comics Action Figure Archive
Hardbound, 9.0″x12.0″, 208 pages. Chronicle Book (January 2008).
Condition: varies, please e-mail. Most have light transit wear to dustjacket 1″-2″ closed tears. Originally unread overstock copy, remainder marked. Overall vg- condition. Most flaws on dustjacket.
USD40.00, local price: estimated Php1,800.00 – Php2,400.00.
For a limited period- Avalon.ph price: Php800.00
Stocks limited.
Amazon.com Best of the Month, January 2008. For the legions that collect the immensely popular DC Comics action figures, we have good news: the official visual compendium of more than 1,400 characters has finally arrived. The DC Comics Action Figure Archive is the definitive reference for the serious enthusiast. Assembled by lead collector Scott Beatty and the experts at DC Comics, this sturdy hardcover features more than 600 full-color photographs and an easily navigable A-to-Z structure. Here, too, are previously impossible-to-find release dates, variants and "redecoes," as well as detailed information on action figure scales and articulation points. From Ace the Bat-Hound to Zauriel, with lots of Batman and Superman in-between, this collector's must-have guide doesn't miss a beat.
Order/inquiries, please use this link.