Back to school? Use a Moleskine set as your new notebooks!
New projects at work? Use those fancy Cahiers to keep track of each one!
Or just write, sketch & doodle anything!
Avalon.ph is giving away a Moleskine set consisting of:
1 – Moleskine Large Ruled Notebook
1 – Moleskine Large Cahier Ruled Black Set of 3 and
1 – Moleskine Pocket Squared Notebook
How to join?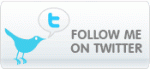 Entries will be submitted through Twitter. The twist for this contest is that if you want to win, entries are to be submitted by your friends/followers and not yourself! Either you request them to @mention you, or @mention your most generous friends/followers to win and wait for them to @mention you back. At the end of the contest, all @mention entries will be submitted through Randomizer to draw one (1) winner!
The line to tweet is:
Share Moleskine Love! I want @mytwitterfollower to win a Moleskine set from @avalonph! Details here – http://bit.ly/ccDbT3
Obviously, change @mytwitterfollower to any of your friend/follower twitter account (believe it or not in my previous contest some didn't). As long as you enter your tweet in the format provided, Avalon.ph will easily track all your entries and @mentions. No repeat @mentions. Same @mentions will only be counted once per account.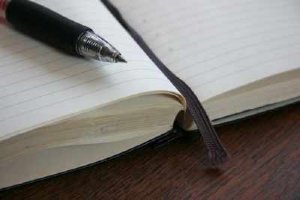 Before you start tweeting @mention to your friends, here are the mechanics for this contest:
– Contest duration from June 9 up to June 15 (Tuesday) June 16 (Wednesday), 3:00pm, 2010. Winner will be drawn within 12 hours after contest end.
– Winner, or the person you @mention should have a Philippine-based address serviceable by major couriers.
– Must be able to verify your entry and should appear in my twitter stream (@avalonph). In short, if I cannot see your entry because the one who @mention you has a private profile, it will not count. Respectfully request them to follow @avalonph and I will follow back to check the entry.
– At the end of the contest, all entries will be submitted to a Randomizer website and a winner will be drawn.
– Winner will be notified through Twitter. Winner must respond within a reasonable period, preferably 2-3 working days.
– COMMON SENSE apply on all disputes, loopholes and oversights. Avalon.ph is the SOLE arbiter to decide on issues about this contest. Avalon.ph reserves the right not to really change, but to fine-tune the mechanics as we see fit during the duration of the contest.
This is not about who gets the most @mentions like our last contest. All @mentions will be submitted through a Randomizer to draw a winner. Remember, one entry can make a difference. One of the winners of our last draw only had 2 entries (as compared to some who have 20+).
Please do not ask us about how many entries you received. We will not answer inquiries with regards to your number of entries. Remember, some may have private profiles and some Twitter account are 'spam'/fake accounts. If a user has a private profile it is your job to inform them to follow me. We will only count "valid" entries according to the @avalonph Twitter feed (not yours). What I see on my @avalonph twitter feed is different from what you see on yours.
We do not encourage SPAM. While there's no limit to the entries/@mentions you can make, please be aware that SPAMMING your twitter stream might cause some of your followers to unfollow you. Please use discretion and respect your follower's annoyance threshold.
Make one of your Twitter followers happy! Tweet them to win a Moleskine Notebook! Good luck!