Taking pre-orders now at PhP1,080.00 only! Should be available early next week. Realistic ETA though May 9-11, 2012. Box already on it's way to PH!
Coming to the Philippines only on Avalon.ph!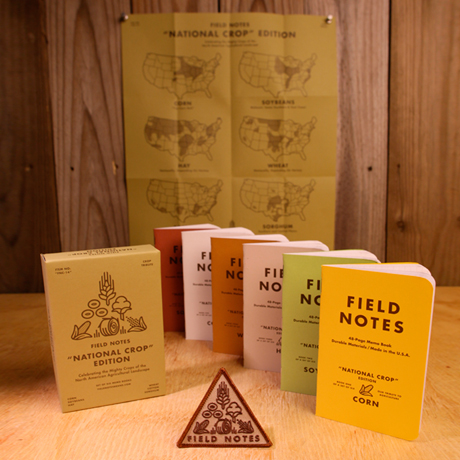 Field Notes: The National Crop Edition
The National Crop Edition goes back to FIELD NOTES' agricultural roots with six notebooks in a custom-made box with a big poster and a embroidered patch for your overalls.
The text on the covers is in a rich brown and the insides feature light-tan lined graph paper. The six memo books are packed in a custom box manufactured in Brookston, Indiana by Jessup Paper Box, along with the map and a lovely embroidered logo patch for your denim jacket, bike bag, or overalls.
Check out our other Field Notes products!