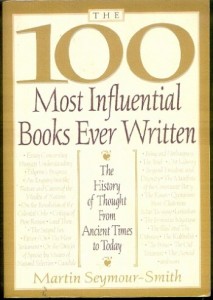 New titles posted on the Auction Site:
Fiction:
Eldest by Christopher Paolini (Hardbound, Eragon Sequel)
Emerald Magic: Great Tales of Irish Fantasy (Hardbound)
The Air-Conditioned Nightmare by Henry Miller
The Colossus of Maroussi by Henry Miller
The Master and Margarita by Mikhail Bulgakov
The Confessions of Max Tivoli by Andrew Sean Greer (HB)
Swapping Lives by Jane Green
The Debt to Pleasure by John Lanchester (Hardbound)
Shopaholic & Baby by Sophie Kinsella (HB)
Cryptonomicon by Neal Stephenson
White Apples and the Taste of Stone by Donald Hall (w/ CD)
American Poets Say Goodbye to the 20th Century (Codrescu)
The Selected Poems of Federico Garcia Lorca
Non-Fiction:
The Shopping Bags: Tips, Tricks and Inside Information. ..
To Criticize the Critic & Other Writings by T.S. Eliot
Dictionary of Theories: One stop to more than 5,000 theories
The Simpsons: One Step Beyond Forever! Seasons 13-14
Esquire's: Things a man should know about Sex
Sun Tzu: The Art of War for Managers
The Little Book of Bad Taste by Karl Shaw
Flirtology: Over 100 Ways to Release Your Inner Flirt
Linotte: The Early Diaries of Anais Nin 1914-1020 (HB)
Prozac Nation by Elizabeth Wurtzel
God: A Biography by Jack Miles (Pulitzer Prize Winner)
Beyond Good and Evil by Friedrich Nietzsche
The Pilgrim's Regress by C.S. Lewis
Fermat's Enigma: Quest to Solve World's Greatest Math Problem
Corporate Confidential: What It Really Takes.. (HB)
The Dragon Hunter's Handbook: Field Guide to Paranormal
The Witch's Handbook: A Field Guide to Magic
100 Words to Make You Sound Smart
Malinche by Laura Esquivel (Audio CD, Sealed)
Borders ABC Bookends
————
Shopping Site:
Paycheck and Other Classic Stories by Philip K. Dick
The Minority Report & Other Classic Stories by Philip K. Dick
Necklace of Kisses by Francesca Lia Block (Hardbound)
On Beauty by Zadie Smith
Speaking With The Angel (Edited by Nick Hornby)
This Is My Best: Great Writers Share Their Favorite Work
Fury by Salman Rushdie (Hardbound)
Hardboiled and Hard Luck by Banana Yoshimoto (HB)
Casanova Was A Book Lover.. by John Maxwell Hamilton
Bradbury Speaks: Essays on the Past, Future, Everything (HB)
Jeanette Winterson: The Essential Guide -Vintage Living Text
Wanderlust: Writers on Travel and Sex
The Complete Restaurateur: A Practical Guide…
Naked by David Sedaris
The 100 Most Influential Books Ever Written by Martin Seymour-Smith
Thanks!
Jasper
www.avalon.ph