Books on Sale!  More than 150 quality titles for auction under PhP200.00.  I am in dire need of inventory space, please help! Please check out the Books on Sale category under auctions.
Some new titles (regular price) posted for auction, here's the unsorted list: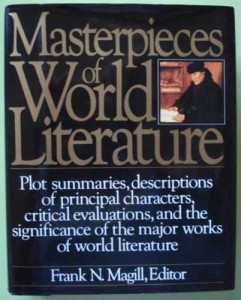 The Melancholy Death of Oyster Boy.. (HB, Tim Burton)
Motherless Brooklyn by Jonathan Lethem
Will You Please Be Quiet, Please? Stories by Raymond Carver
Folktales of Norway by Christiansen
The Vintage Book of Contemporary American Poetry
High Adventure (Adventure Anthology)
How to Walk in High Heels: The Girl's Guide to Everything
The Four Loves by C.S. Lewis
Masterpieces of World Literature (Hardbound)
Away by Amy Bloom
The Graveyard Book by Neil Gaiman (ARC)
The Hitchhiker's Guide to the Galaxy by Douglas Adams (HB)
The Restaurant at the End of the Universe by Douglas Adams (HB)
World Mythology: An Anthology of Great Myths and Epics (3rd)
A Harvest of World Folk Tales (Edited by Milton Rugoff)
Yiddish Folktales (Library of Yiddish Classics)
The Villain's Guide to Better Living (HB)
Finnegans Wake by James Joyce
A Skeleton Key to Finnegans Wake by Joseph Campbell (HB)
Genius Explained: Michael J.A. Howe
The Cat's Pajamas: Stories by Ray Bradbury
The Awakenings by Oliver Sacks
All The Names by Jose Saramago
The Language of Genes by Steve Jones (Solving the Mysteries)
In Her Shoes by Jennifer Weiner
Low-Fat Top Secret Recipes (CPK, Nabisco, Outback)
Paris to the Moon by Adam Gopnik
From Metal to Mozart: Rock and Roll Guide to Classical Music
The Mammoth Book of Terror (Barker, Bloch, Campbell)
The Chronicles of the Round Table (Edited by Mike Ashley)
The Wooden Sea by Jonathan Carroll (Amazon.com Best of 2001)
On The Road by Jack Kerouac
Ariel: Poems by Sylvia Plath
Anais Nin: In Favor of the Sensitive Man & Other Essays
A History of the World in 10 1/2 Chapters by Julian Barnes
Naked Lunch by William S. Burroughs
Breakfast of Champions by Kurt Vonnegut, Jr.
Happy bidding!
www.avalon.ph