Still can't get enough of Neil Gaiman? Here is your chance to win a SIGNED copy of Neil Gaiman's Adventures in the Dream Trade (trade paperback edition)!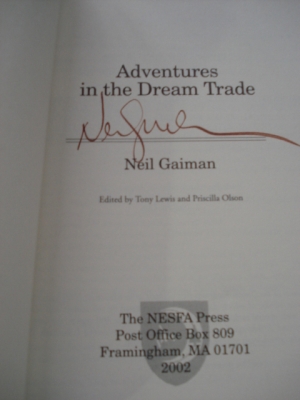 This giveaway is part of Avalon.ph (still) celebration of our 10th year online. We are one of the longest running online shopping websites in the country. You can read a quick history and timeline here.
Adventures in the Dream Trade is one of Neil Gaiman's harder-to-find book locally. The book covers Neil Gaiman's web log during the publication of American Gods, some essays, introductions, stories, poems and song lyrics.
Just how can you win this amazing signed book?
Complete this phrase: "Ten years ago…….."
Be creative, sentimental, funny or just be honest! Feel free to add images if you write your entry in your blogs. I reserve the right to disqualify tasteless entries.
So how to submit an entry?
Easy/basic:
a) Answering in the comments section below gives you one (1) point.
or
b) Answering in your blog, with a link back to this post gives you three (3) points. You must mention Avalon.ph in your blog entry. Note: one blog per person/entry.
On blog entries, I will award you one (1) extra point if I like your post. This will be purely based my personal discretion and I expect myself to be stingy with it.
Basically that's it, you are now qualified to win this Neil Gaiman signed book.  But wait! Want to have more chances of winning? We are giving options to submit more entries that's worth the effort.
Advanced:

– Twitter – one (1) extra point. You may also follow our Twitter account: avalonph. Twitter entries can be easily traced as long as you use the following tweet format:
RT @avalonph Win a SIGNED copy of Neil Gaiman's Adventures in the Dream Trade! Exclusive giveaway only on www.avalon.ph #avalonph
I suggest you copy and paste before you tweet. Helpful comments before RT is okay, the rest must be entered once and as is during the contest period (Aug 26 – Sep 22). Please do not spam.
Sorry, no Plurk entries because their search system isn't optimize to guarantee your entry gets counted.
– Purchases on Avalon.ph. For every valid purchase worth Php500.00 on Avalon.ph, you will earn one (1) extra point. This is valid during the contest period (Aug 26 – Sep 22) and must already be paid/fulfilled before the end of the contest period. There is no limit to the number of points to be awarded.

I'm tempted to include a Facebook point reward system but I believe that's too much already. However, I will deeply appreciate if you "share" the contest details once it is posted in our Facebook Page. If you are not a fan of Avalon.ph yet, here's our Facebook Page link: www.facebook.com/avalonph. We also have giveaways exclusive to our Avalon.ph Facebook Page Fans so make sure you add us up.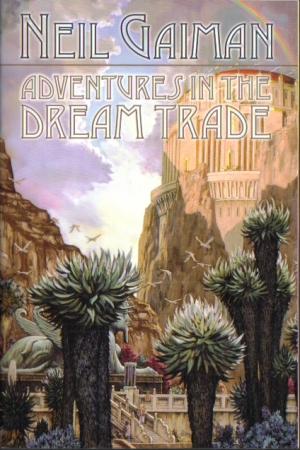 This giveaway will run from August 26 until September 22, 2009, 11:59pm Manila time. Raffle is only open for those with a Philippine-based address that's serviceable by major couriers. Raffle will be through Random.org or other facilities that can handle random drawing.
Raffle winner will be announced before 12:00nn September 23. We will exert best effort to communicate with the winner within 5 days, but if efforts fail we will use our discretion in choosing a new winner either through a re-draw or pick #2.
As much as we want everything fair and square there might be unseen issues. Loopholes or oversights regarding rules- common sense applies!
So what are you waiting for? Good luck! Most of all, reminisce something in your life ten years ago!
www.avalon.ph