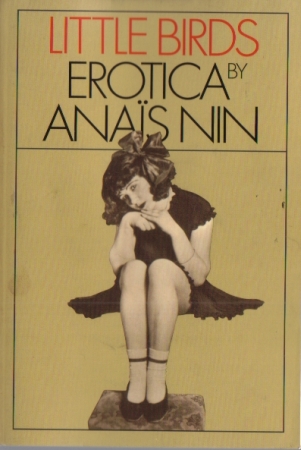 Fiction:
The Dream Stealer by Gregory Maguire (Hardbound)
The Gryphon by Nick Bantock (Hardbound)
The Golden Mean by Nick Bantock (Hardbound)
Alexandria by Nick Bantock (Hardbound)
The Best American Erotica 2005 (Edited by Susie Bright)
Red Bird: Poems by Mary Oliver (Hardbound)
For One More Day by Mitch Albom (Hardbound)
The Best Horror from Fantasy Tales
New Worlds: An Anthology (Edited by Michael Moorcock)
The Call of the Toad by Gunter Grass
Little Birds: Erotica by Anais Nin
The Mammoth Book of Women's Erotic Fantasies
The Sleeping Beauty Erotic Trilogy by Anne Rice
Primavera by Francesca Lia Block
Beautiful Boys by Francesca Lia Block
Fluke: Or, I Know Why … by Christopher Moore (Hardbound)
The Lust Lizard of Melancholy Cove by Christopher Moore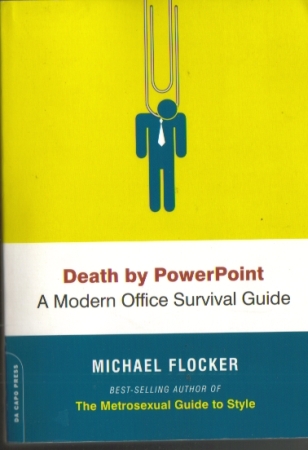 Non-Fiction:
The High Times Reader (Warhol, Burroughs, Zappa, etc)
The Mammoth Book of Dirty, Sick, X-Rated & Politically Incorrect Jokes
The Dark Side of the Moon: The Making of the Pink Floyd Masterpiece (HB)
The New Kings of Nonfiction (Gladwell, Orlean & more)
Little Red Riding Hood Uncloaked: Sex, Morality, and the Evolution of a Fairy Tale
The Bookseller of Kabul by Asne Seierstad
Death by PowerPoint: A Modern Office Survival Guide
Bad vs Worse: The Ultimate Guide to Making Lose-Lose Decisions
Faster Than the Speed of Light: The Story of a Scientific Speculation
Dictionary of Subjects & Symbols in Art by James Hall
Horror: 100 Best Books (Edited by Stephen Jones & Kim Newman)
Horror: Another 100 Best Books (Edited by Stephen Jones & Kim Newman)
Writing: The Story of Alphabets and Scripts
The Best Women's Travel Writing 2006
Are You Crazy?: 18 Scientific Quizzes to Test Yourself
The Whole Truth: A Compendium of Myths, Mistakes & Misconceptions
The Design of Everyday Things by Donald Norman
Back in Stock:
Clever Maids: The Secret History of The Grimm Fairy Tales by Valerie Paradiz
Darwin: The Indelible Stamp (HB 4-in-1, Best of Darwin)
The BEST-Case Scenario Handbook: A Parody
Generation X by Douglas Coupland
The House on Mango Street by Sandra Cisneros
Never Let Me Go by Kazuo Ishiguro
Can a Guy Get Pregnant? Scientific Answers to Everyday Questions (HB)
The Jane Austen Book Club by Karen Joy Fowler
1,000 Places To See Before You Die: A Traveler's Life List
The Girls' Guide to Hunting and Fishing by Melissa Bank
Delta of Venus: Erotica by Anais Nin
Happy Shopping!
www.avalon.ph