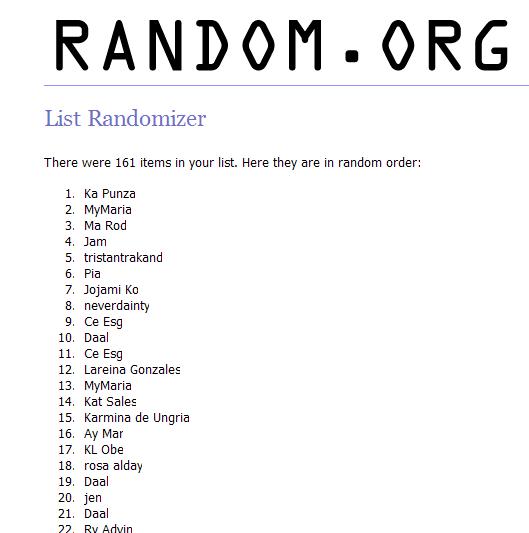 * For privacy of entries real names of entries via website purchase were cut using first 2 letters of first name, and 3-6 letters of last (as you can see some weird names listed above). No real names were submitted in the list randomizer unless you used your real name displayed on the website to submit your entry.
Congratulations to Ka(ren) Punza(lan) [name disclosed w/ permission]! She purchased 4 Moleskine Notebooks last September 10, received 4 entries and was picked by random.org's list randomizer as the winner of the Neil Gaiman SIGNED book giveaway!
Thank you everyone for participating! Watch out for our next giveaway so keep checking our website, this blog or better yet, add us to your RSS feed.