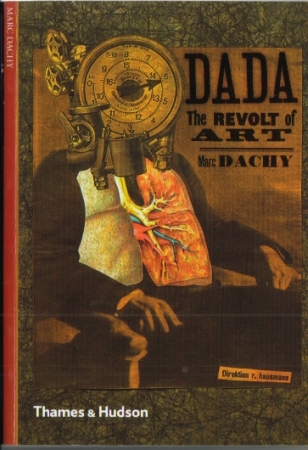 Unsorted:
Dot Dot Dash: Designer Toys, Action Figures And Character Art (Hardbound)
The Tale of the 1002nd Night by Joseph Roth (Hardbound)
The Modern Gentleman: A Guide to Essential Manners, Savvy & Vice
The Voice at 3:00 A.M. by Charles Simic
Harvest Poems 1910-1960 by Carl Sandburg
Honey and Salt by Carl Sandburg
101 Things You Don't Know About Science….
The Ecstatic Moment: The Best of Libido
Orlando by Virginia Woolf
A Room of One's Own by Virginia Woolf
JPod by Douglas Coupland
Deus Irae by Philip K. Dick and Roger Zelazny
History's Last Stand by Gerard and Patricia Del Re
Nausea by Jean-Paul Sartre (1964 Nobel Prize Winner)
Six Not So Easy Pieces by Richard Feynman
Master of Middle-Earth: The Fiction of J.R.R. Tolkien (1972)
Eragon by Christopher Paolini
How to Survive a Robot Uprising by Daniel H. Wilson
E.B. White: Writings from The New Yorker 1927-1976
Scoot Over, Skinny: The Fat Nonfiction Anthology
100 Malicious Little Mysteries
100 Dastardly Little Detective Stories
Dada: The Revolt of Art by Marc Dachy
So Many Books, So Little Time by Sara Nelson
The Food Lover's Tiptionary (1994)
Childhood's End by Arthur C. Clarke
The Best American Nonrequired Reading 2006 (Dave Eggers)
The Best American Nonrequired Reading 2007 (Dave Eggers)
The Best American Nonrequired Reading 2008 (Dave Eggers)
I Am Legend by Richard Matheson (and other stories)
Classics for Pleasure by Michael Dirda
Sugar and Other Stories by A.S. Byatt
101 Things To Do Before You're Old and Boring by Richard Horne
Douglas Adams's Starship Titanic by Terry Jones (Hardbound)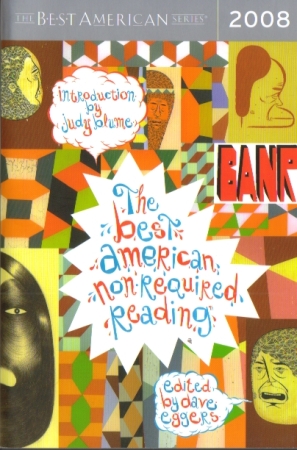 Back in stock:
The Wall of the Sky, The Wall of the Eye by Jonathan Lethem
The Princess Bride by William Goldman
Gastronaut: Adventures in Food for the Romantic, the Foolhardy, and the Brave
Dune by Frank Herbert (40th Anniversary Edition)
The Mammoth Book of Illustrated Erotica (Edited by Maxim Jakubowski)
The Mammoth Book of International Erotica
Identity by Milan Kundera
Serendipities: Language and Lunacy by Umberto Eco
1,000 Places To See Before You Die: A Traveler's Life List
Fahrenheit 451 by Ray Bradbury
Prozac Nation by Elizabeth Wurtzel
A Heartbreaking Work of Staggering Genius by Dave Eggers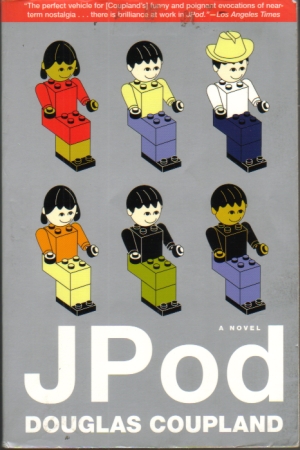 We have a new category – Comics, Graphic Novels, Manga (http://bit.ly/b2dHwl). Please check it out.
Babymouse: Queen of the World! by Jennifer & Matthew Holm
The Golden Age of DC Comics : 365 Days (Hardbound)
The Year's Best Graphic Novels, Comics & Manga (2005)
North Country: A Graphic Novel by Shane White
X-Men: First Class, Vol. 1: Tomorrow's Brightest
Marvel Adventures Hulk Vol. 1: Misunderstood Monster
40oz Collected by Jim Mahfood
Happy Shopping!
www.avalon.ph