Here's our second Featured Customer, Aldrin! He discovered Avalon.ph around 3 years ago through a radio book review show. He is also part of a book lover's group called Filipino Book Bloggers, a directory/group of Filipino book bloggers from all over the world.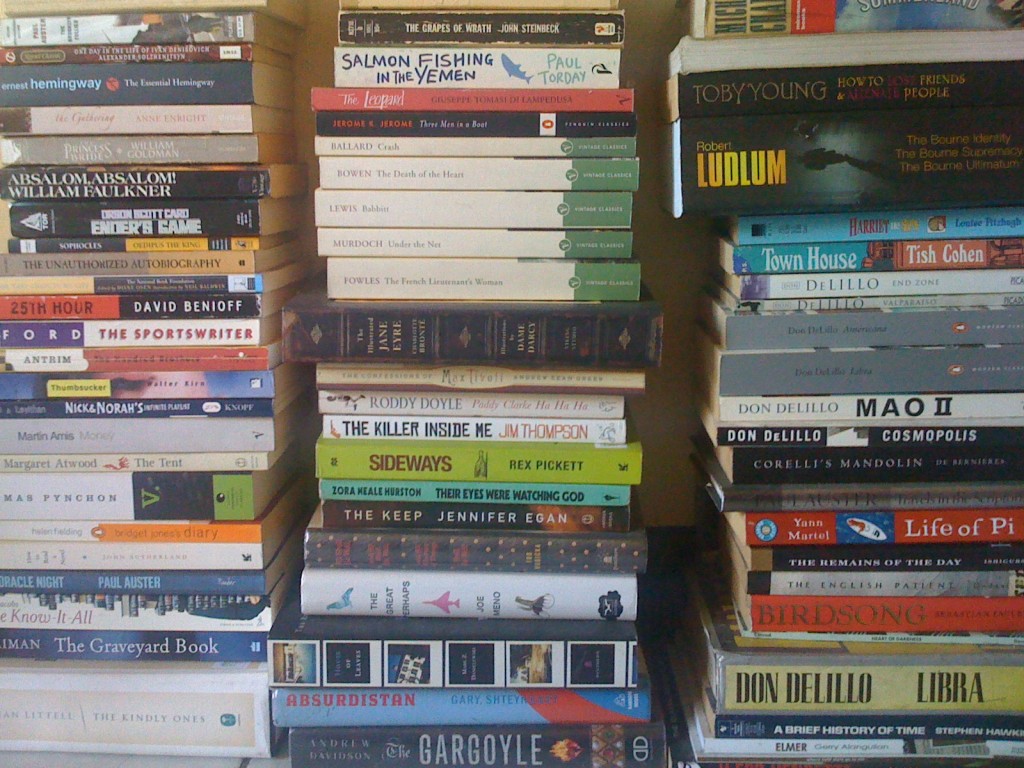 – How did you discover Avalon.ph?
I found out about the site soon after I moved to Manila in 2007. Back then I used to listen to a lot of local radio stations, and one of those stations, Jam 88.3, had this book review program called Shelve It. Avalon.ph was a regular sponsor of Shelve It, and Lana, the host of the program, featured and even gave away a number of books available from the site. I won Baudolino by Umberto Eco, the first of many books I'd get (the succeeding ones no longer for free, of course) from Avalon.ph.
– What is your best purchase/s on the website and why?
I'm hard-pressed to single out a title from all the books that I've purchased from Avalon.ph, which are all good, really. From the site I've bought quite a few books by Michael Chabon and Jonathan Lethem, by Philip K. Dick and William Gibson. But I choose my most recent purchase, The Know-It-All: One Man's Humble Quest to Become the Smartest Person in the World, as probably my best purchase, not because it's a far better read than, say, Lethem's Motherless Brooklyn or Gibson's Neuromancer, nor because it sold for quite cheap, but because of the sheer thrill that came the instant I found out that it's available from an independent bookseller's Web site whereas the big local bookstore chains appear to not carry the title in their respective online stores nor in any of their branches. The Know-It-All is the breezy memoir of A.J. Jacobs, a magazine editor who set out to spend a year reading, from A to Z, every page of the 2002 edition of Encyclopedia Brittanica. While I am partial to literary and science fiction, I do maintain a soft spot for clever nonfiction, and The Know-It-All, like Jeopardy! champion Ken Jennings's similarly trivia- and humor-laden memoir, Brainiac, is a nonfiction work that is in many ways clever.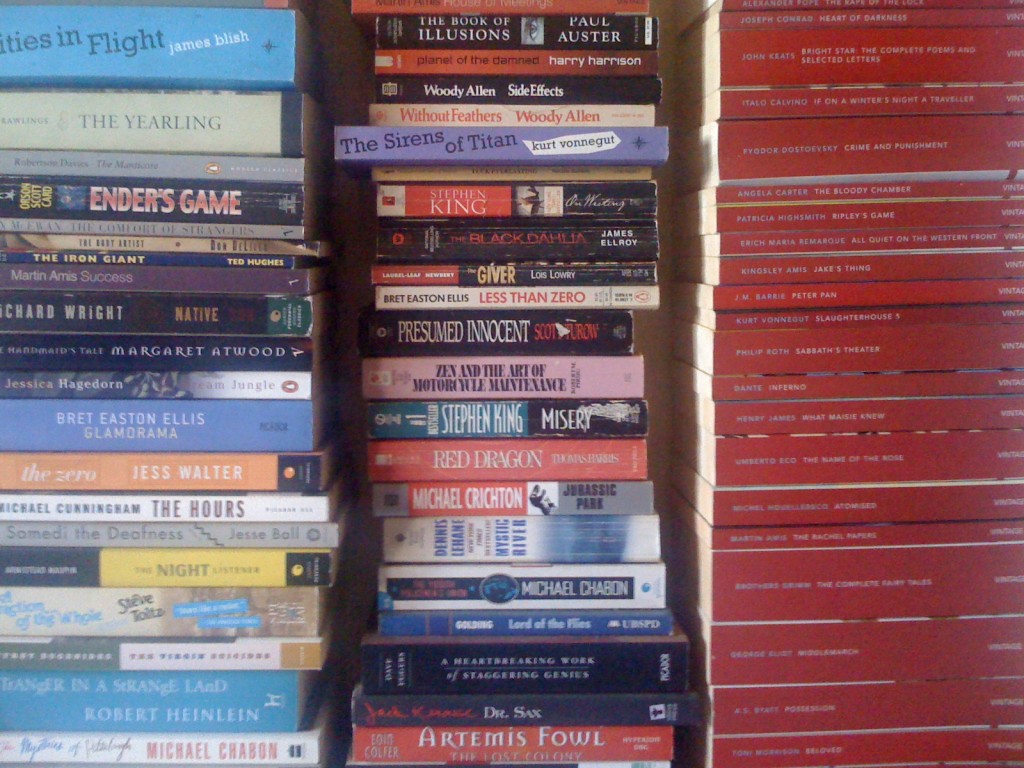 – Tell us about your personal evolution in reading, from how your preference changed throughout the years
The first book I read was Aesop's Fables, back when I was too young to understand some of the words in the book and I would have my uncle explain to me their meaning. Back then I also read whatever else I could get my hands on, like my uncle's old college textbooks, which contained, among other works of literature that I read but not necessarily understood, Guy de Maupassant's The Necklace and William Cullen Bryant's Thanatopsis. I read for the sake of reading. It wasn't until high school that I would read largely for the sake of self-extension. My high school English teacher gave me her copy of The Little Prince, and that I believe was when my profound love for books started. From Antoine de Saint-Exupéry's compact and beautiful novel I instantly dived into and loved J.R.R. Tolkien's The Lord of the Rings trilogy. Then in college I managed to read a number of fantasy and young adult novels before I began reading modern classics such as The Catcher in the Rye and To Kill a Mockingbird, two of my all time favorites. Now, long after I enjoyed Don DeLillo's White Noise, I find I'm getting along with postmodern literature rather famously.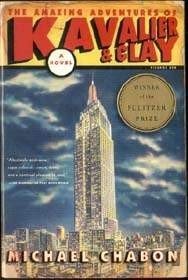 – Which book currently in stock on the website do you highly recommend?
The Amazing Adventures of Kavalier & Clay. Yes, it's by Michael Chabon. Yes, it won the Pulitzer Prize for Fiction in 2001. And yes, it's a wonderful, if challenging, read.
– Name one author that people should start reading (& why)
– David Mitchell has drawn critical comparisons with Thomas Pynchon and Italo Calvino. He is that good a writer. He can write about unfamiliar worlds so vividly with his palpable powers of description as well as defamiliarize commonplace events so remarkably that the reader might be invited to look at things differently. He has written five novels, and you'll do well to read even just one of them. Because once you read one of Mitchell's novels, you'll be itching to read the rest.
– Who do you collect? Give us a list of your personal must-reads.
Don DeLillo, J.D. Salinger, Thomas Pynchon, Kurt Vonnegut, David Mitchell, Tom McCarthy, David Foster Wallace, Jonathan Franzen, Donald Antrim, Paul Auster, John Barth, Martin Amis, William Gaddis, Donald Barthelme, Italo Calvino, Ian McEwan, Michael Chabon, Jonathan Lethem, Cormac McCarthy, Philip Roth, Nick Hornby, Jennifer Egan, Joshua Ferris, J.K. Rowling, books designed by Jonathan Gray.
– Lastly, share us a favorite quote from any of your favorite books.
"Books are, let's face it, better than everything else." – The Polysyllabic Spree by Nick Hornby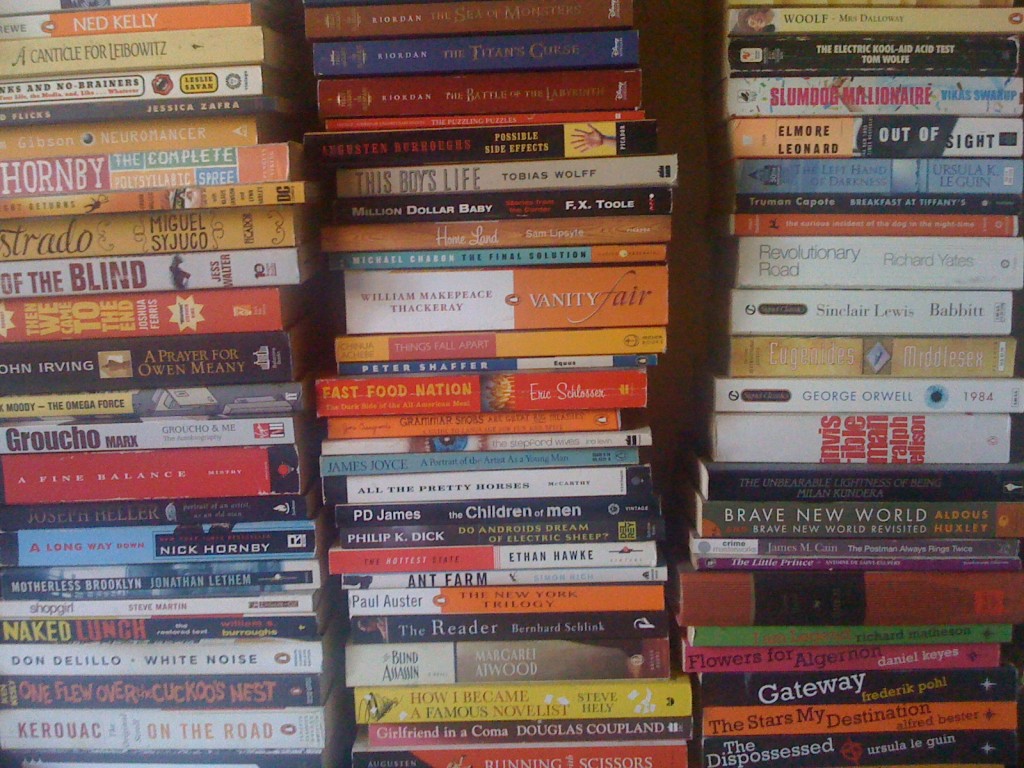 Aldrin likes books. He spends more money on books and iBooks than he earns as a full-time electronics engineer and a part-time book and iPhone app reviewer. He also likes coffee and chocolates, as well as good grammar and proper punctuation in the age of memes and whateverisms. He is a non- practicing wizard.
Blog/Tumblr: http://aldr.in
Facebook: http://facebook.com/aldrin
Twitter: http://twitter.com/ldrin
Goodreads: http://goodreads.com/thepolysyllabicspree
Note: If you are interested to be an Avalon.ph featured customer, just send us an e-mail through this link. Thank you very much.