We're back to spread Moleskine Love! It's been almost a year since our last giveaway, and we're coming back to run a giveaway series to keep everyone excited.
From May 17 up to the end of June 2011 we will stage a series of Twitter Moleskine giveaways to share Moleskine Love!
To those who participated before, try your luck again!
To our visitors who found their way here via the giveaway news/tweets, welcome!
Avalon.ph is one of the oldest online shopping website in the Philippines. We've been online since February 1999 specializing on books, Moleskines, signed books/collectibles and other novelties.
We are staging a series of Twitter giveaways and we want you to be part of it. While our giveaways do not require participants to RT/retweet or "follow us" (except private profiles), we politely request that you give us a chance to show up in your Social Media timeline. Follow us, "Like" our Facebook Page or just check our Social Media accounts listed at the end of this post.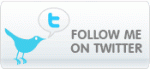 #MoleskineLove2011 – May to June 2011.
This is not your usual Twitter giveaway, we introduced a few twists so observe the rules. No worries, nothing is nosebleed material.
Avalon.ph is giving away a Moleskine Classic Large Ruled Notebook!
How to join? You need Twitter to post an entry and we will draw a winner by the end of the giveaway.
Just tweet:
———————————————–
#MoleskineLove2011 Good luck to @twitterusername. I want you to win a Moleskine from @avalonph – http://bit.ly/mR3RrB
Note: This specific tweet giveaway over, please refer to latest entry of the giveaways.
———————————————–
Tweet the line posted replacing @twitterusername to one of your Twitter friends. By doing that you automatically get:
– One (1) entry for every Twitter user posting the official giveaway tweet. You do not get additional entries by posting again even if you post different @twitterusernames.
– One (1) entry + more for every Twitter user @mentioned by their Twitter friends. The more people @mentioning them, the more entries they get. Multiple identical postings from the same Twitter user & username not counted (no repeats).
Remember the TWIST of this giveaway: the only way to increase your entries is to get your username @mentioned by your Twitter friends.
We did a similar Twitter giveaway before, only this time the poster gets a one-time entry.
As long as you enter your tweet in the format provided, Avalon.ph will easily track all your entries and @mentions. Twitter users with Private Profiles, make sure you take the necessary actions for your tweets to be visible to us (follow me & I'll follow back, accept request even temporarily, or email us to follow you). Our twitter account is: avalonph.

Before you start tweeting @mention to your friends, here are the rest of the 'formalities'.
– open to Twitter users with a Philippine-based address serviceable by major couriers. If you are out of the country, as long as you (or reliable friends) have a serviceable local address you/they are qualified to join.
– Giveaway duration is from May 17 (Tuesday) up to May 23 (Monday), 2:00pm, 2011. All valid entries will be tallied and a winner will be drawn via a List Randomizer website. We will announce it on Twitter + @mention within 24 hours. Winner must respond within a reasonable period, preferably 2-3 working days.
– the valid tweet must fit 140 characters. No use of link shortening and other related Twitter services. You are allowed to mention more than one username per tweet as long as they fit within 140 characters (… Good luck to @mention1 @mention2 @mention3…).
– We will not answer inquiries about the number of entries you received. We are very efficient in monitoring legitimate Twitter entries so do not worry.
– We will not notify a user if his entry is invalid. Avalon.ph reserves the right to invalidate entries that are considered 'dubious', 'malicious' or from 'fake' accounts.
– We do not encourage SPAM. Please be aware that SPAMMING your twitter stream might cause some of your followers to unfollow or even BAN you. Please use discretion and respect your follower's annoyance threshold.
– COMMON SENSE apply on all disputes, loopholes and oversights. Avalon.ph is the SOLE arbiter to decide which entry is valid. Avalon.ph reserves the right not to really change, but to fine-tune the mechanics as we see fit during the duration of the giveaway.
That's it! Thank you for reading and complying. Good luck everyone and tweet away!
Be an Avalon.ph Facebook Fan! Chat and follow us on Twitter!
Catch the latest updates, new products, and promotions.
==============================
Website: www.avalon.ph
Facebook Page: www.facebook.com/avalonph
Twitter: avalonph
Posterous: avalonph.posterous.com
Yahoo! Messenger: avalonph