For inquiries please use this link, it is the most efficient way for us to read and reply to your message. Please be considerate and immediately settle the transaction if you reserve/order any. Some items might cost extra if shipped, pick-up can be arranged for these.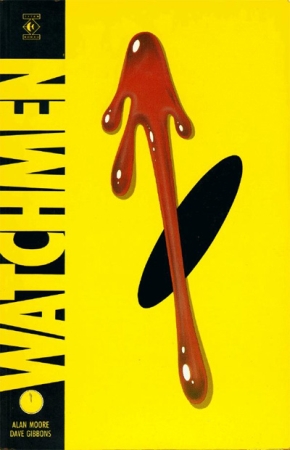 Watchmen
By Alan Moore and Dave Gibbons
Price: PhP450.00
Condition: Comics trade paperback, very good condition, minor shelf wear.
This Hugo Award-winning graphic novel chronicles the fall from grace of a group of super-heroes plagued by all-too-human failings. Along the way, the concept of the super-hero is dissected as the heroes are stalked by an unknown assassin.
One of the most influential graphic novels of all time and a perennial bestseller, WATCHMEN has been studied on college campuses across the nation and is considered a gateway title, leading readers to other graphic novels such as V FOR VENDETTA, BATMAN: THE DARK KNIGHT RETURNS and THE SANDMAN series.
---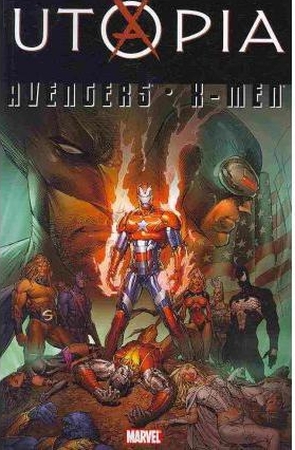 Avengers – X-Men: Utopia (Hardbound)
By Matt Fraction, Silvestri. Deodato
Price: PhP600.00
Condition: Hardbound, originally unread overstock copy, minor shelf wear.
WHO ARE THE DARK X-MEN? He has his own Avengers team and now Norman Osborn has his own X-Men team. The other shoe has finally dropped and Emma Frost has betrayed Cyclops and the rest of the X-Men. And that's just one of the huge surprises in "UTOPIA". Is that Namor? Cloak and Dagger? Professor X?! The thing that you aren't ready for is that Osborn is right. Collects Uncanny X-Men #513-514, Dark Avengers #7-8, Dark Avengers/Uncanny X-Men: Utopia, and Utopia Finale.
---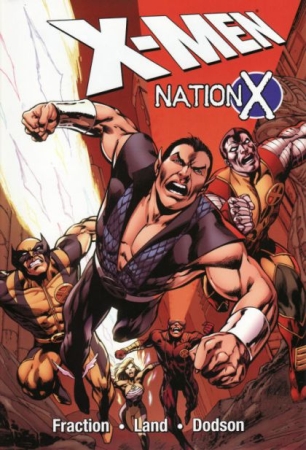 X-Men: Nation X
By Fraction, Land, Dodson.
Price: PhP400.00
Condition: Comics trade paperback, originally unread overstock copy, minor shelf wear.
Collecting Uncanny X-Men #515-522, Dark Reign: The List – X-Men, Nation X #1-4.
A mutant nation has been created on UTOPIA, off the coast of California. But what does that mean to the X-Men? Magneto's return has stunned the X-Men, but that's not the only surprise they're in for as a herd of Predator X's come hungry for mutant tartar. The hits just keep on coming, but can the X-Men, still nursing their wounds from UTOPIA, deal with all this? What about when the island they call home begins to sink and Namor is the only one who can save the day? Plus: Jubilee returns to the X-Men, Gambit has trouble adjusting to life on Utopia, Northstar deals with the distance that island living necessitates and No-Girl has to save all the X-Men from a foe living right under their noses, Magik has banished Anole to Limbo, but why?
---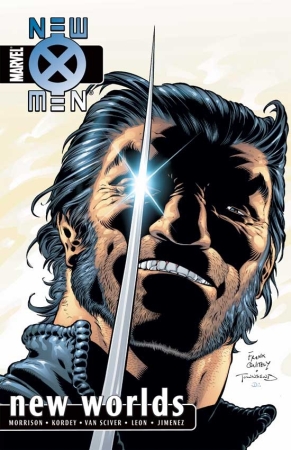 New X-Men: New Worlds
By Grant Morrison, Kordey, Van Sciver, Leon, Jimenez
Price: PhP400.00
Condition: Comics trade paperback, very good condition, minor shelf wear.
Collects New X-Men #127-133.
His name is Charles Xavier… and he is a mutant.
For years, Professor X was widely regarded as an authority on genetic mutation, and an advocate of peaceful relations between man and mutant. The general public was unaware he possessed superhuman powers until the psionically empowered psychopath Cassandra Nova – his twin sister – addressed the global media while in possession of her brother's body and broke his decades-long silence. But in attempting to expose Xavier to his enemies, she unwittingly freed him from his self-imposed exile.
---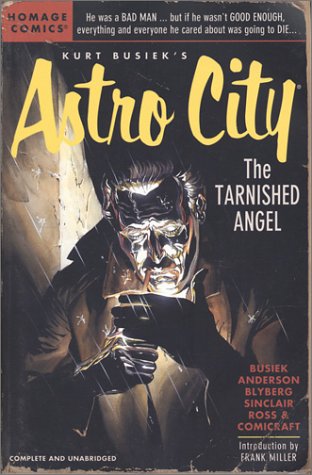 Kurt Busiek's Astro City Vol. 4: The Tarnished Angel
By Busiek, Anderson, Ross, Comicraft, introduction by Frank Miller
Price: PhP350.00
Condition: Very good condition, minor shelf wear
"A very good gangster story. And a very, very good superhero story."- Frank Miller
It's only Kiefer Square.. a run-down eyesore of tenements and lost hopes, the home of petty criminals, down-and-outers, hired muscle and worse. And nobody cares- not the cops, not the city, and certainly not the super-heroes that soar above Astro City, making the world safe for everyone else.
So when someone starts killing the small-time super-villains of Kiefer square, it falls to one man to do something about it. Steeljack, a.k.a. the Steel-Jacketed Man. Just out of prison, he wants nothing more than a straight job, a place to sleep and three square meals a day.
He's not smart. He's not brave. And he doesn't want the job. But he has something the people of Kiefer Square desperately need.
He's hard to kill. He'll have to be.
---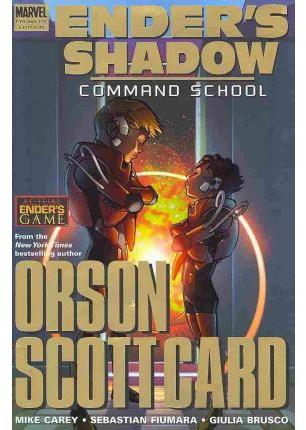 Ender's Shadow: Command School (Hardbound)
Actual Ender's Game, from the New York Times bestselling author Orson Scott Card. By Mike Carey, Fiumara, Brusco.
Price: PhP380.00
Condition: Comics hardcover, originally unread overstock copy, minor shelf wear.
The companion series to New York Times bestseller Orson Scott Card's award-winning novel Ender's Game! With time running out for the human race, Bean is assigned to Dragon army under the command of the legendary Ender Wiggin. But their relationship is a bruising clash of egos and agendas from the start – and it only gets worse when Dragon face their first battle. Collects Ender's Shadow: Command School #1-5
---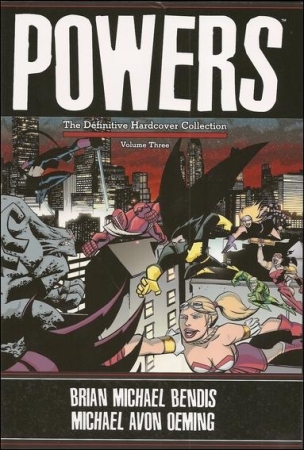 Powers: The Definitive Hardcover Collection – Volume Three (Hardbound)
By Brian Michael Bendis and Michael Avon Oeming
Price: PhP650.00
Condition: Comics hardcover, originally unread overstock copy, very minor shelf wear.
This deluxe hardcover collects Powers Volume 6: The Sellouts and Powers Volume 7: Forever, plus extras!
In The Sellouts, a member of one of the classic supergroups falls victim to a seedy sex scandal, and the murder investigation takes Walker and Pilgrim on a journey that will forever change the way the world looks at superheroes. And in Forever, experience the origin of Powers! It's a story that literally spans the history of man as all the mysteries of Powers and the Powers universe unfold, following a lone warrior's trek through the greatest stories ever told. Collects Powers, Volume 1 #25-37.
---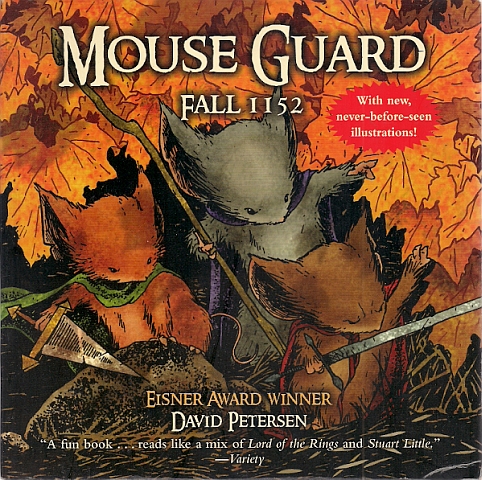 Mouse Guard: Fall 1152
By David Petersen, Eisner Award Winner
Price: PhP400.00
Condition: Comics trade paperback, very good condition, unread overstock copy, remainder marked.
In the world of Mouse Guard, mice struggle to live safely and prosper amongst harsh conditions and a host of predators. Thus the Mouse Guard was formed: more than just soldiers that fight off intruders, they are guides for common mice looking to journey without confrontation from one hidden village to another. The Guard patrol borders, find safeways and paths through dangerous territories and treacherous terrain, watch weather patterns, and keep the mouse territories free of predatory infestation. They do so with fearless dedication so that they might not just exist, but truly live. Saxon, Kenzie and Lieam, three such Guardsmice, are dispatched to find a missing merchant mouse that never arrived at his destination. Their search for the missing mouse reveals much more than they expect, as they stumble across a traitor in the Guard's own ranks.
---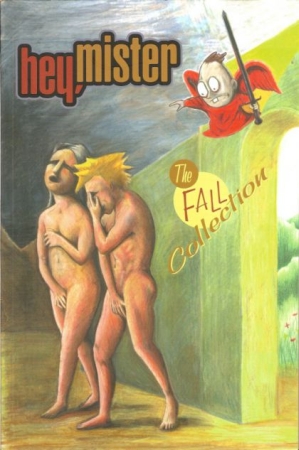 Hey, Mister: The Fall Collection
By Pete Sickman-Garner.
Price: PhP250.00
Condition: Comics Trade Paperback, very good condition, minor shelf wear.
Collects four issues of the four-time Eisner and Ignatz award-nominated series, plus various outtakes and additional narration by the author- just for this volume! Join Mister, Young Tim, Aunt Mary and the beloved Hideous Mutants as they hurtle headlong out of Eden and try to find redemption in a world where love is a four-letter word and even God gets lonely sometimes. The first bite's free!
Originally published in comic form as Behind the Green Door, The Trouble with Jesus, Eyes On The Prize, and Dial 'M' for Mister.
---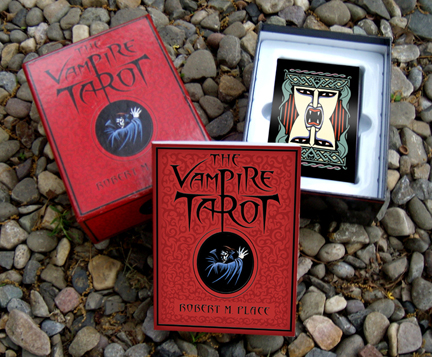 The Vampire Tarot by Robert M. Place
Price: PhP800.00, must settle as soon as possible.
For individual card images please visit The Alchemical Egg: The Vampire Tarot.
Condition: Unread/unopened overstock copy, still sealed in original plastic wrapping except a small portion used for remainder mark.
The Vampire Tarot ties the tales and mythic figures associated with the vampire legend to the equally iconographic figures and forms of the tarot. This deck is a beautifully rendered, fully realized tarot, capable of providing a clear reading to those that use it. But beyond that, it explores the history of the vampire starting with Bram Stoker's classic 1897 novel, Dracula, as well as those writings that inspired Stoker and the vampire lore that derived from it. Stoker and his most famous work were both closely tied to the classic Rider-Waite-Coleman tarot.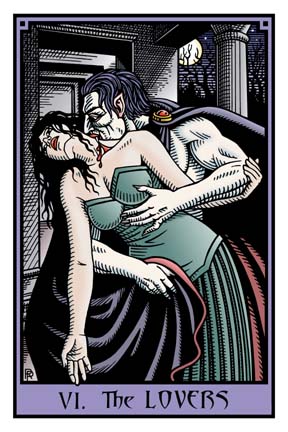 Now, author-illustrator Robert M. Place brings these two mythic traditions together in this soon-to-be classic tarot. Included is a four-color, fully illustrated seventy-eight card deck, and a extensively researched book that guides the reader through the subtleties and parallels withinThe Vampire Tarot, providing a guide for getting the most out of reading.
Sure to delight not only tarot devotees but the general fan of the vampire mythos as well.
---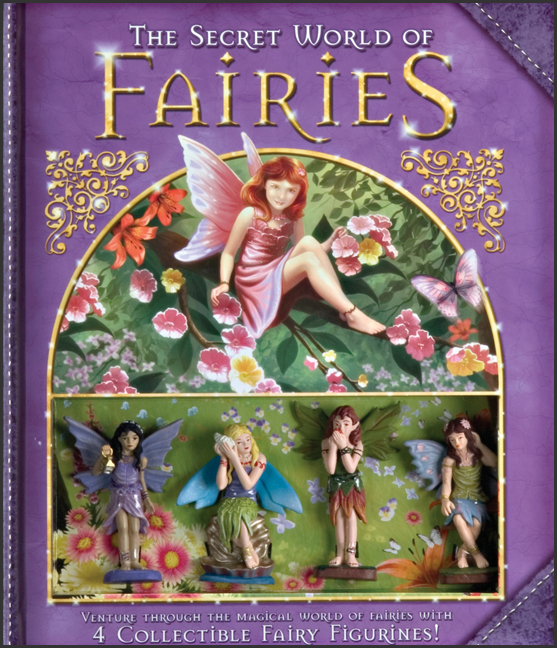 The Secret World of Fairies
Venture Through the Magical World of Fairies with 4 Collectible Fairy Figurines!
Price: PhP700.00
Condition: Overstock copy, box still in very good condition, remainder marked, very minor shelf wear (may have light edge bumps).
Figurines around 3.0″ tall. Box size: 10.0″x12.0″.
Fairies fascinate — always. This beautifully illustrated tribute lets young fans discover their mysteries and learn how to spot signs of their presence. The Secret World of Fairies is a scrapbook of thoughts, writings, and fairy artifacts collected by Grandma Rose and her friends. The four collectible figurines included represent the four types of fairies likely to be found. Also included are strategies for how to contact fairies and to speak their language.
---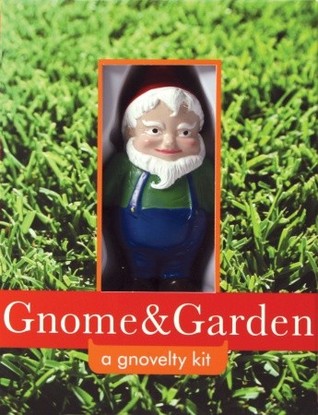 Gnome & Garden: A Gnovelty Kit
Price: PhP350.00
Condition: Overstock, sealed in original wrapping.
Within this whimsical kit lives your very own gnome. Treat him well and he will bring you countless hours of joy and good luck. But beware his mischief, and never let him out of your sight!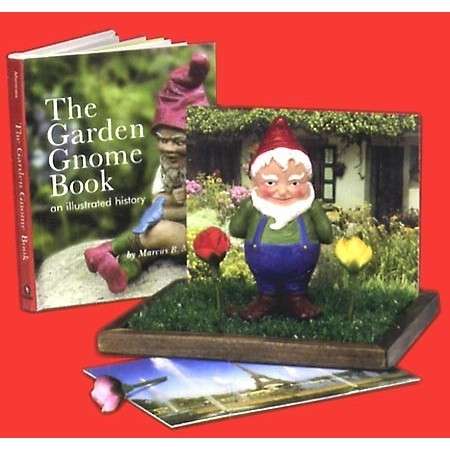 Included is a miniature coldcast garden gnome, a faux lawn encased in a handsome wood-grain frame, decorative flowers, exotic backdrops, and a full-color, illustrated book on the history and lore of these delightful mystical creatures.
---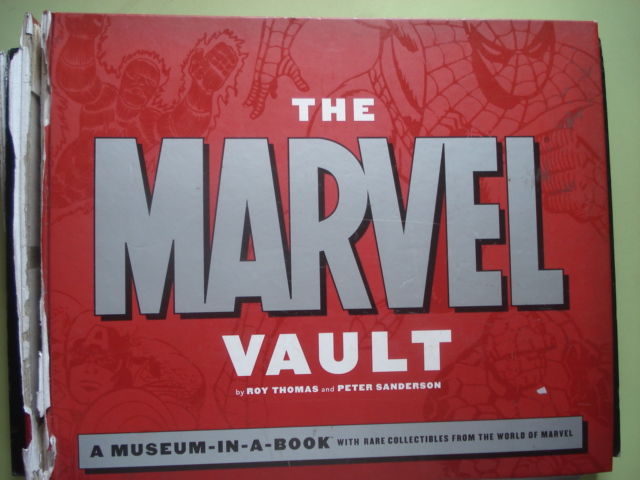 The Marvel Vault: A Museum-in-a-Book with Rare Collectibles from the World of Marvel
By Roy Thomas and Peter Sanderson
Price: PhP600.00 (original local price, PhP2,xxx)

Shipping: might pay extra due to size and weight.
Condition: See image above, that's the only obvious flaw. There is a tear on the binding, book still very solid. This can be restored but we disclose everything first. All contents complete. Originally unread overstock copy.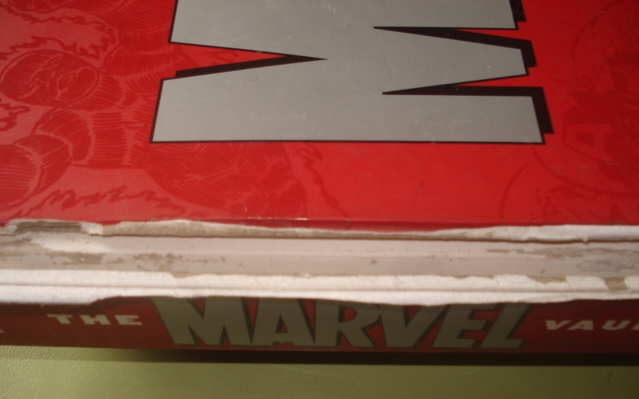 The Marvel Vault brings the Universe to you, sharing the insider's story of Marvel Comics from 1939 to the present. Chock-full of historic and never-before-seen memorabilia (think: early sketches of Sub-Mariner and the Human Torch, Bullpen birthday cards, and a membership certificate for the Merry Marvel Marching Society), this vibrant chronicle contains over 30 plastic-encased archival gems that you can hold in your hand while reading about the artists, writers, and heroes who make up the Marvel Universe.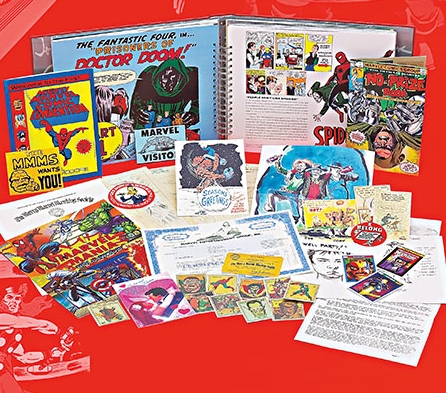 Organized by decade, The Marvel Vault leads readers through every era by letting them hold such rare items as holiday cards, the welcome kit from the original Merry Marvel Marching Society, the program for the first comics convention, and even the first sketches for characters who went on to become beloved Marvel icons.Whether you've been collecting Sub-Mariner dime-books since the 1940s, or have just started to crack the pages of current Spidey sagas, you'll want to gear up for Marvel-ous adventures with this dynamic collection!
---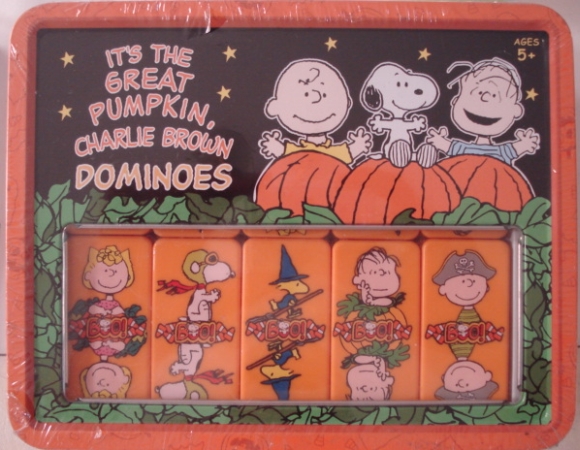 Charlie Brown Dominoes Set
Price: PhP500.00
Condition: Sealed, overstock/technically brand new.
– Collectible Dominoes Set. Celebrating one of the most popular holiday television specials.
– It's The Great Pumpkin Charlie Brown
– Peanuts Gang
– Peanuts favorites includes Charlie Brown, Linus, Lucy, Sally and Snoopy.
---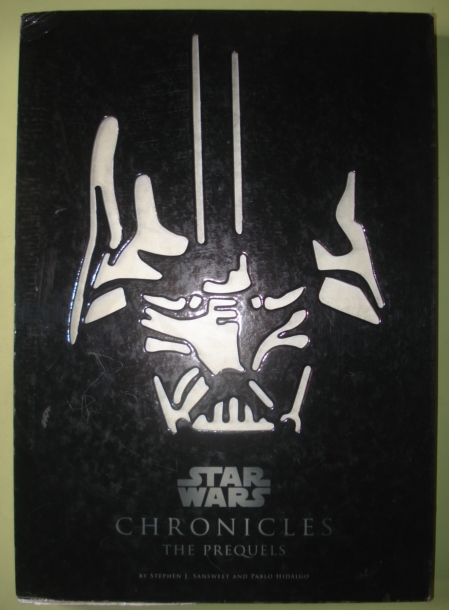 Star Wars Chronicles: The Prequels
Price: PhP3,000 (originally USD150.00), shipping might cost extra.
Box size: 10.5″x14.5″x1.5″
Condition: Originally unread overstock, however there are flaws on this copy. Slip-case have a minor tear on the bottom (actual image shown below). This can be restored but we disclose everything first to potential buyer before selling. Slip-case also shows some very minor bumps. Book itself is in unread condition, except for 1-2 minor bumps due to transit/storage.
For a more extensive review/view of contents please check out Parka blogs. Link here.
For the true Star Wars fan, it doesn't get much better than this mammoth compendium in its evocative die-cut slipcase: a companion to the volume that covered the original trilogy and a visual tour through the final three Star Wars films. Photographs, behind-the-scenes production stills, early sketches, computer renderings, outtakes, and more from Lucasfilm's archives deconstruct Episodes I, II, and III every vehicle, character, planet, and plot line is examined. Featuring more than 3,000 out-of-this-world color images, an insider's-perspective text, and production specifications, this is a gorgeous tribute to the most successful movie saga of all time.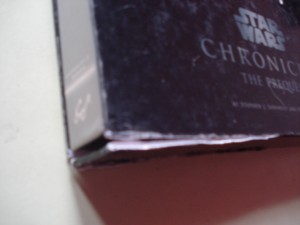 ---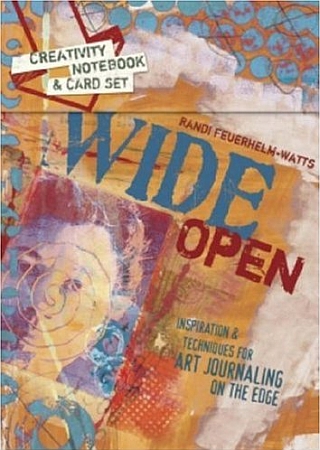 Wide Open: Inspiration and Techniques for Art Journaling on the Edge (Book & Card Kit)
Price: PhP500.00
Condition: Sealed in original wrapping. Unread/unopened overstock copy.
Take your art journaling to the next level.
Each card in this inspiring deck offers an idea to stretch your approach to observing and chronicling the daily events around you. You'll learn to harness the power of words (what to write about, and what to use to write it), explore extreme photography techniques, focus on the little things in life and discover unusual ways to create a self-portrait.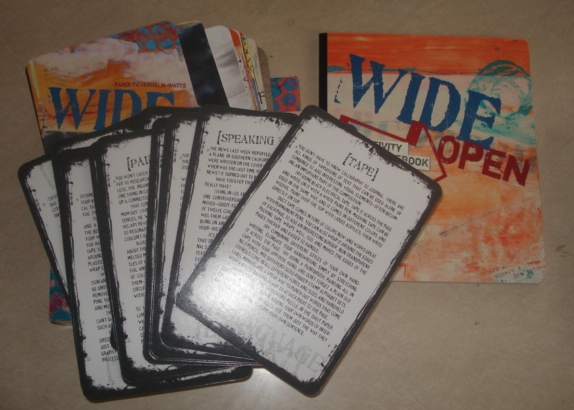 Includes 50 cards and a creativity notebook to record your own art-journal explorations.
---
Don't forget to check out our old comic books listings. We lowered prices on most titles, here are the ones still available:
The Ultimates 3: Who Killed the Scarlet Witch? – PhP300.00
Wolverine: Origin – PhP400.00
X-Men Noir: Mark of Cain – PhP220.00
Marvel Zombies Return (Hardbound) – PhP400.00
The Tomb of Dracula, Vol. 3 – PhP350.00
John Constantine, Hellblazer (Set of 4) – PhP650.00
Stephen King's The Stand Vol. 3: Soul Survivors (Hardbound) – PhP280.00
Marvel Essential: Captain America Vol. 5 – PhP330.00
Jeff Smith's Bone Vol. 3: Eyes of the Storm – PhP250.00
Superman: The Death of Superman – PhP180.00
Seven Soldiers of Victory Vol. 1 by Grant Morrison – PhP250.00
The Mask Returns (Dark Horse Comics Collection) – PhP180.00
MTV's Beavis and Butt-head: Huh Huh for Hollywood – PhP150.00
MTV'S Beavis and Butt-head: Ensucklopedia – PhP150.00
and a lot more! Check out the original link.
Thank you for looking!
www.avalon.ph