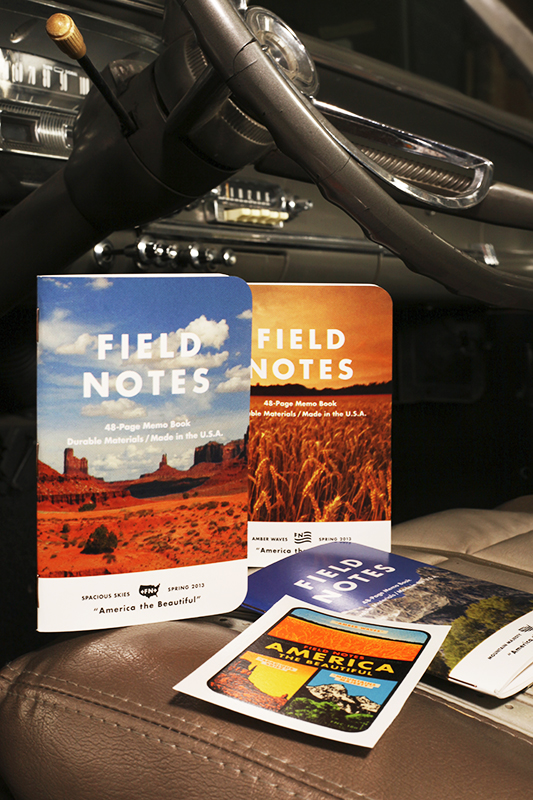 Field Notes: America the Beautiful. Now available on our website.
Spring 2013: America The Beautiful Edition. Printed 3/13, Edition size: 45,000 books. Proudly Printed and Manufactured in the U.S.A.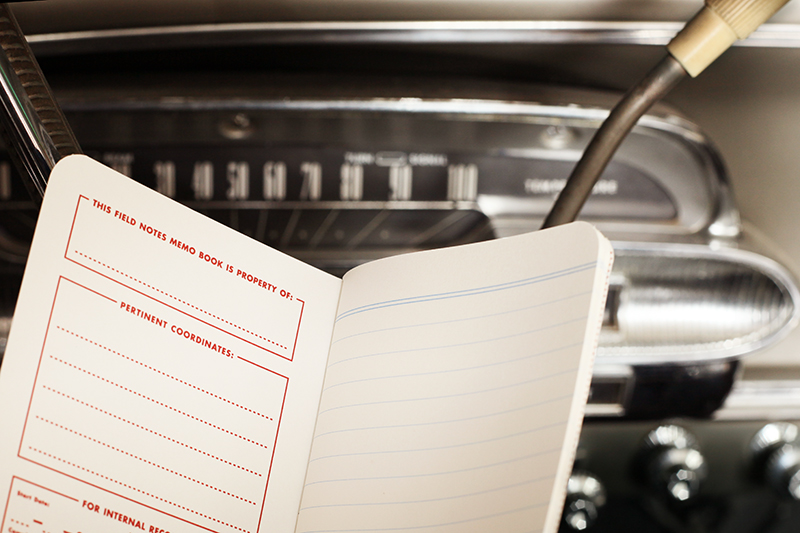 Each book measures 3-1/2″ wide by 5-1/2″ tall and is bound with a rugged three-staple saddle-stitch process. Durable Materials, Pocket Size.
When you think of FIELD NOTES, two things should be abundantly clear by now: first, obviously, we are obsessed with the design and variety of pocket notebooks of the twentieth century. Second, simply put, we love the U.S.A. The good, the bad, the corny, the deep; all of it. Our commitment to American materials and labor is well known.
As we set out to create the eighteenth COLORS limited edition, we dug into Aaron's collection of vintage memo books for inspiration, and set out to pay tribute to the cross-country-road-trip spirit of America, via the vibrant full-color aesthetic of the beautifully-roughhewn memo books and road maps of the 1960s.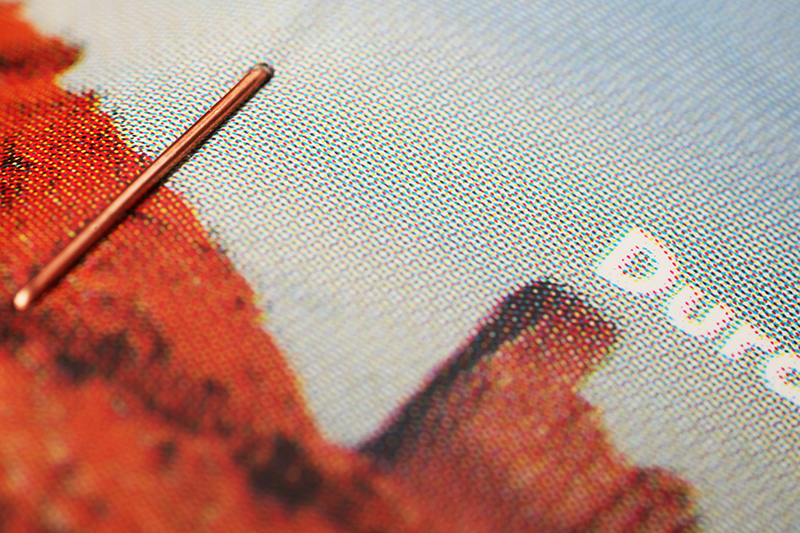 In today's world of computerized precision, it was challenging to find anything but the brightest-white paper, and our printer takes great pride in perfection. Printing oversaturated photos on yellowed paper, with a purposefully out-of-register 100-line screen, was nearly outside the capabilities of modern machinery and left pressmen scratching their heads. But we made it happen! The dust has settled, and we present our beefiest FIELD NOTES ever. Colorful stock photography of "Spacious Skies," "Amber Waves," and "Mountains Majesty" are reproduced in full-color on heavyweight, off-white, Tango-coated one-side covers, and stuffed with 48 pages of burly Finch "Soft White" paper ruled with "Looseleaf Blue" ink. They're bound together with shiny copper staples, and as always: they're manufactured in the very nation they celebrate.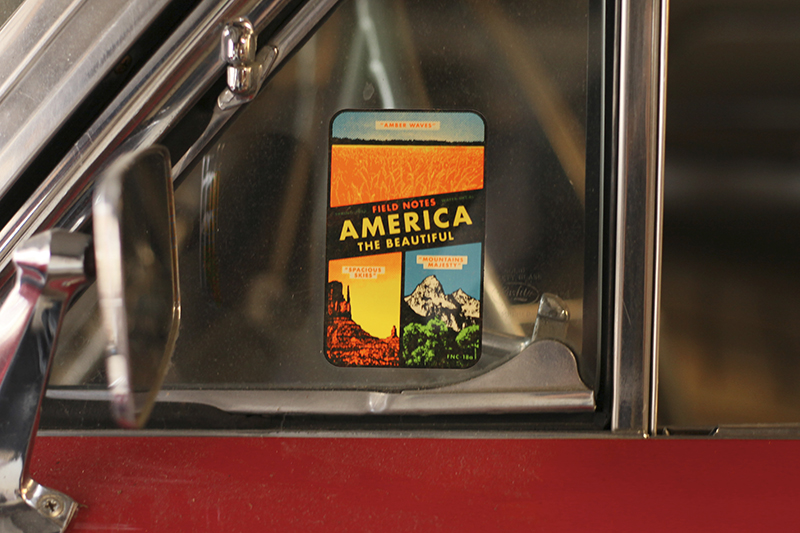 Each 3-Pack includes an "America the Beautiful" water-transfer decal inspired by the ubiquitous decals that mid-century tourists proudly applied to their Samsonite, Airstream, or Chevy Bel-Air. The decal is screen-printed in fluorescent colors on a clear backing, waiting to be briefly soaked in water and applied to an inviting, soon-to-be-more-attractive surface.
---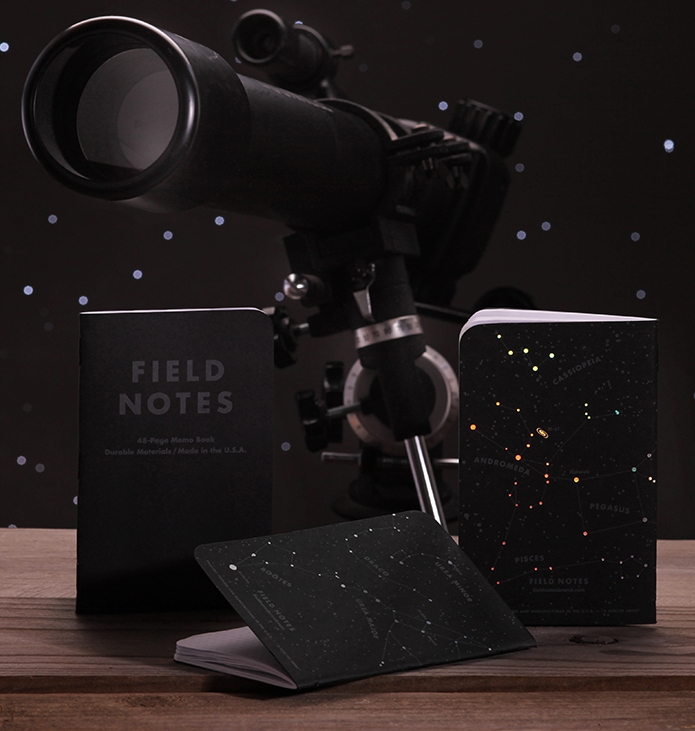 Field Notes: Night Sky Edition. Now available on our website.
Summer 2013: Night Sky Edition. Printed 6/13, Edition size: 45,000 books. Proudly Printed and Manufactured in the U.S.A.
Countless lines of prose, poetry, and music have been written in hopes of capturing the magic of a summer night, but leave it to FIELD NOTES to take an inexplicably transcendent feeling and distill it down to basic science: it's the stars. If you live in the city, you may often forget that there are more than a handful of 'em up there. But if you're lucky enough to live somewhere without light pollution, seeing the Milky Way stretched across the sky on a moonless summer night never gets old.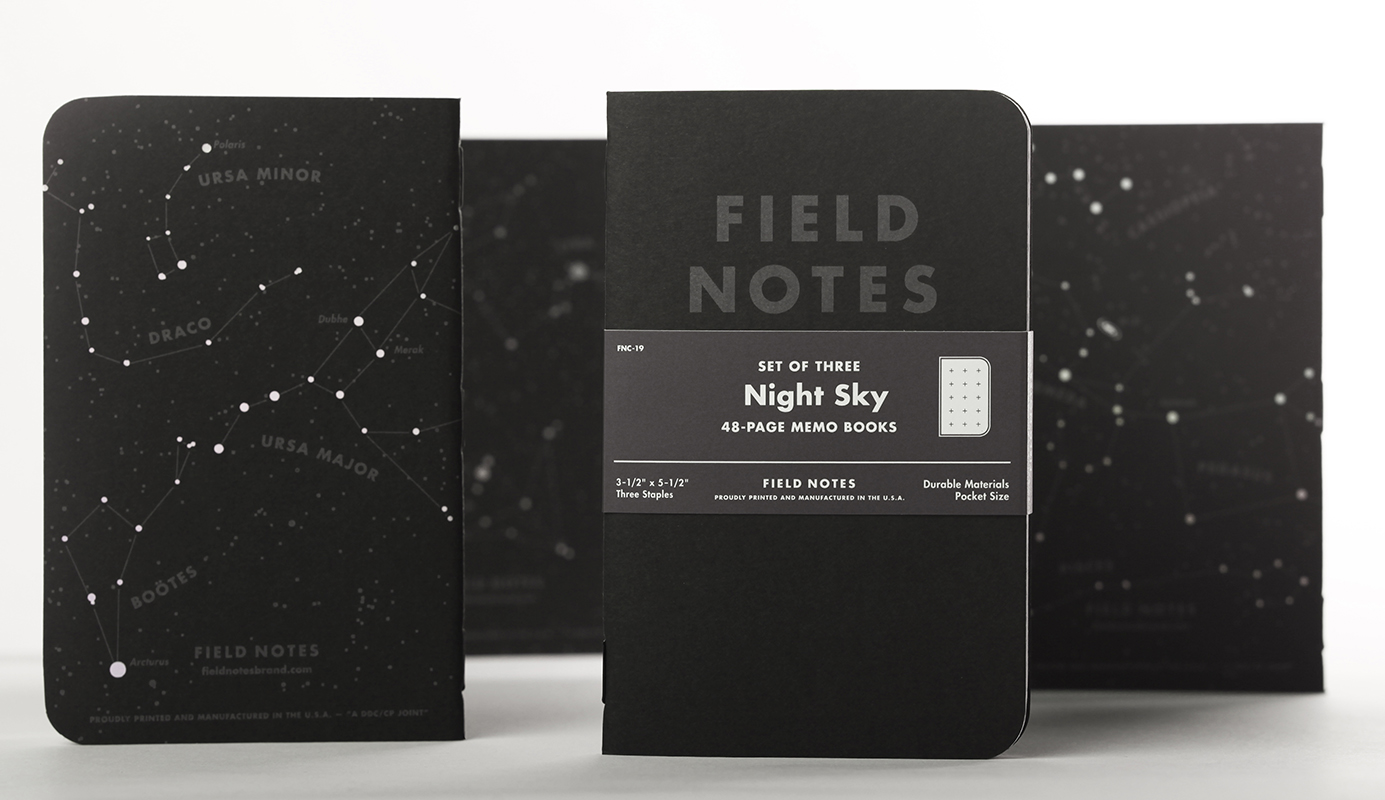 Our nineteenth edition of FIELD NOTES COLORS celebrates the wonders that cross the summer sky each night. The "Night Sky" 3-Pack features French Construction "Blacktop" covers, mapping out three sets of constellations that have graced the northern hemisphere summer sky long before "summer" was given a name. Constellations and popular asterisms are highlighted in silver holographic foil. Inside is our usual beloved Finch Opaque text paper, with a new "Reticle Graph," sort of a hybrid of our popular dot-grid and graph papers. It's all bound together with shiny black staples.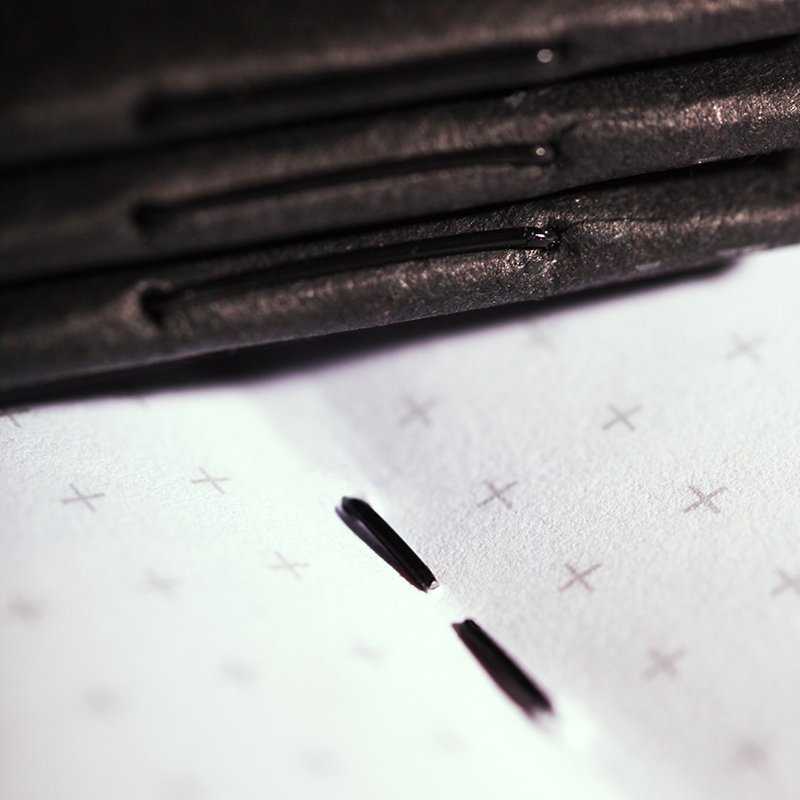 Choosing the sections of sky to depict involved a lot of research. Illustrating thousands of stars was a lot of work. But even after all that, and a self-taught crash course in astrophotography, we weren't prepared for two amazing nights at Great Basin National Park in eastern Nevada.
There's only so much information we can cram into a 3.5- x 5.5-inch pocket notebook, but our love of 4-point Futura is well known, so cram we did. The three books are roughly aligned to midnight in the northern hemisphere in early, mid-, and late summer, and replacing our usual "Practical Applications" the inside back covers features corresponding facts and tips to help get your stargazing underway. After a clear night and maybe a cocktail or two, you'll impress your friends by finding Arcturus, pointing out the Summer Triangle, and locating the "Andromeda Galaxy" M-31, all with your naked eye!