FIELD NOTES COLD HORIZON EDITION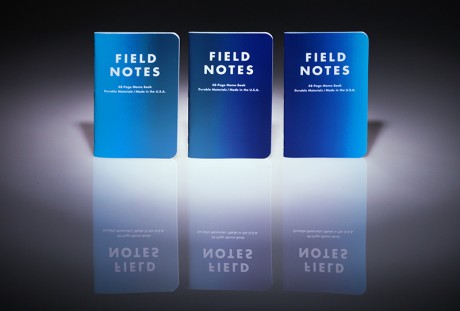 Like some earlier FIELD NOTES COLORS limited editions, our 21st offering, "Cold Horizon," features three seasonally-inspired colors, but this time we've blended a range of three blues across all three notebooks, invoking the deeply saturated winter twilight sky, fluorescent glacial water, and the shiny metallic glimmer of the Aurora Borealis.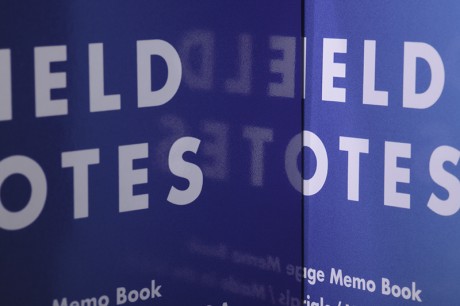 The covers are printed with the blue gradient and white text on a very glossy UV-coated 120-lb Appleton Utopia One stock. The inside covers are the opposite, white with the text (including new "Practical Applications") printed in the same blue gradient. Arranged side by side, or back to back, the blues fade evenly from book to book. Inside, you'll find Finch Opaque 50-lb text stock, tinted a different color in each book — light green, light blue, and cool gray — all with a light gray 3/16″ graph grid.
Field Notes – Cold Horizon Edition from Coudal Partners on Vimeo.
You're busily getting ready for winter, and its associated holidays, but are you sure you've remembered everything? We prepared this filmed list of basic winter preparedness tips that you'll surely find useful.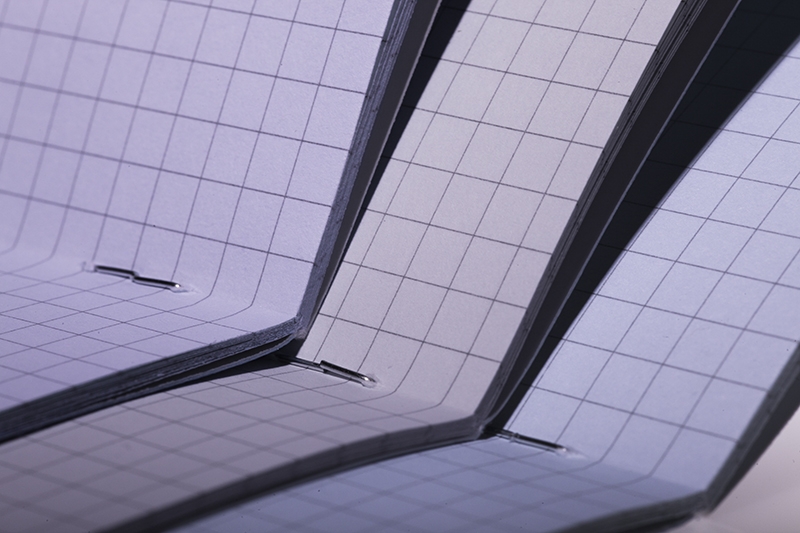 Whether you spend the next few months hot-tubbing with friends at the lodge, celebrating with family, or nesting by the fire and making plans for spring, you'll find plenty of ways to fill your FIELD NOTES with great ideas and good information.
Order now! Field Notes Cold Horizon edition.
---
FIELD NOTES "DRINK LOCAL" EDITION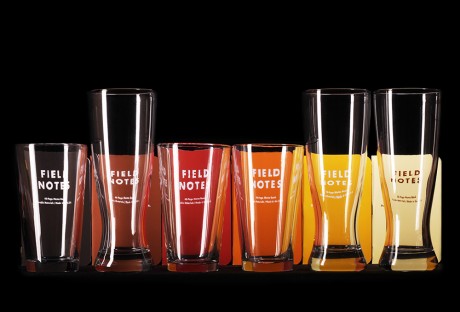 Our new FNC-20 "Drink Local" books feature heavyweight New Page Sterling Premium 120# covers with a "soft touch" varnish, giving them a soft, almost rubbery feel. The logo is varnished with a contrasting gloss, and each book is colored to represent a different brew, with a brief history of each style of beer on the back cover. Inside is our acclaimed Finch Opaque Smooth 50# text paper, with a "Hefeweizen" yellow-orange graph grid. It's all bound together with bright gold staples.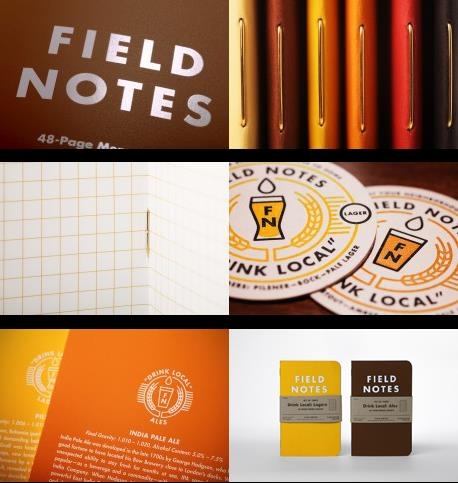 There are two 3-Pack versions available: ALES and LAGERS, limited to 10,000 3-Packs each. ALES features STOUT (dark brown-black), AMBER ALE (warm red), and INDIA PALE ALE (rusty orange). LAGERS features PILSNER (gold), BOCK (brown), and PALE LAGER (pale yellow). Each three pack comes bound in a chipboard belly band with a matching (ALES or LAGERS) 3.5?-diameter, 2-color, pub-style coaster, lovingly letterpress-printed in Chicago by our new pal Liz Isakson-Dado on a vintage press.
Field Notes: Drink Local Edition from Coudal Partners on Vimeo.
Order now! Field Notes Drink Local Edition Ales & Lager.
---
FIELD NOTES PITCH BLACK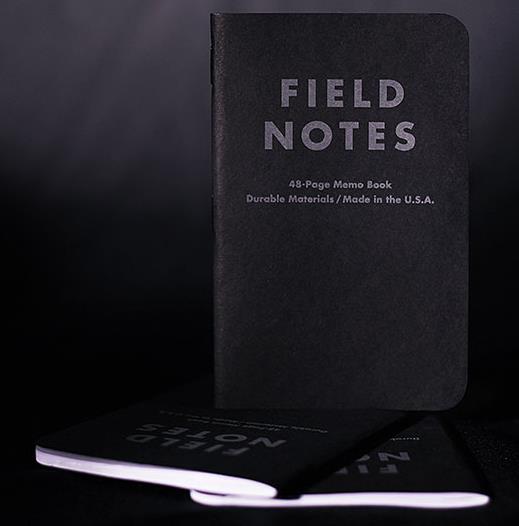 You've been asking for an open-edition black notebook.
You've been asking for a open-edition dot-grid notebook.
Field Notes – Pitch Black from Coudal Partners on Vimeo.
Well, here are both, in one! "Pitch Black" features French 100-lb "Blacktop" covers with "Stealth Gray" text. Inside is our 50-lb Finch Opaque Smooth text paper, with a light-gray dot grid. It's bound with shiny black staples and features an all-new list of Practical Applications. And best of all, it's not a limited edition, we made plenty for everyone and we'll keep it in stock until black goes out of style. (Like that'll happen.)

Whatever they're calling the "new black," forget about it. Only black is black, and nothing's blacker than black, and black goes with everything. This book will look great in a tux or a greasy leather jacket. It can record performance notes atop a grand piano, or take note of f-stops rubber banded to a thrift-store camera.
Order now! Field Notes Pitch Black edition.