Avalon.ph with the special participation of Ms. Carina Santos's blog- Nothing Spaces are giving away Field Notes products!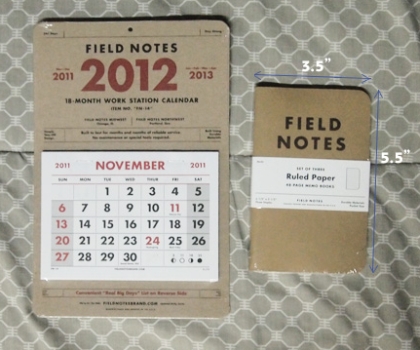 Here is your chance to win a Field Notes Set of Three Ruled Paper, and the 2012 18-month Workstation Calendar!
Check out Nothing Spaces's quick review of Field Notes and giveaway details here.
Field Notes Brand was first made available in the Philippines via Avalon.ph. We would also appreciate if you check out our blog voting section (right panel) and answer our survey of:
Which Field Notes Products Would You Like to See on Avalon.ph?
Thank you very much and good luck!