For inquiries please use this link, it is the most efficient way for us to read and reply to your messages. Twitter and Facebook messages are still welcome, but we check our e-mails first. Please be considerate and immediately settle the transaction if you reserve/order any. Thank you very much and happy browsing!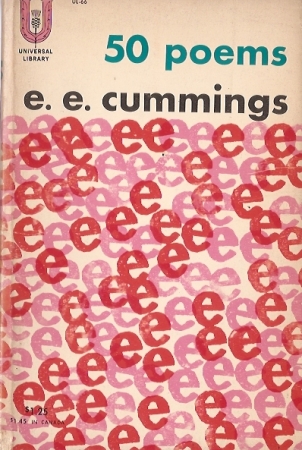 50 poems by e. e. cummings
Price: PhP300.00
Trade paperback, Grosset's Universal Library,  1940 edition, 56pp. In generally good condition, well-preserved, minor shelf and aging wear. 5.25″x8.0″.
---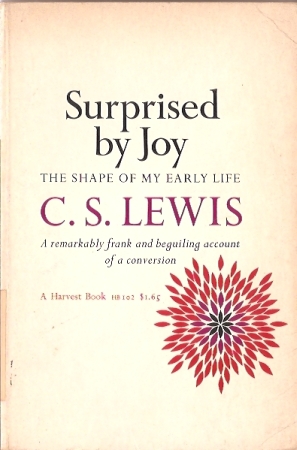 Surprised by Joy by C.S. Lewis: The Shape of My Early Life
Price: PhP350.00
A Harvest Book, Harcourt, Brace & World, Inc. 1956 edition, 238pp. Trade paperback, good condition, minor shelf/aging wear, 5.25″x8.0″.
---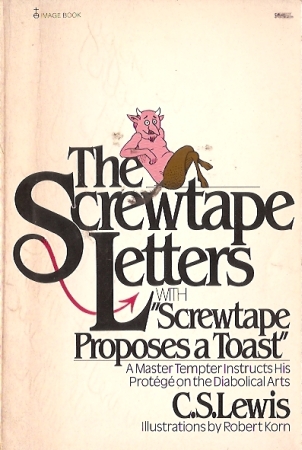 The Screwtape Letters with "Scretape Proposes a Toast" by C.S. Lewis
Price: PhP300.00
A master tempter instructs his protege on the diabolical arts. Illustrations by Robert Korn. Image Books, 1963 edition, 5.25″x8.0″, 144pp. Previous owner one page dedication and name sticker, generally in very good-good condition, minor shelf/aging wear.
---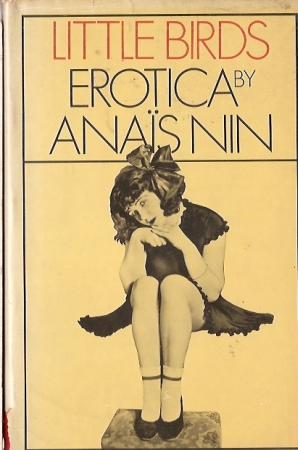 Little Birds by Anais Nin (Hardbound)
Price: PhP400.00
Hardbound, very good – good condition, some small closed tear on dustjacket here and there, minor shelf and aging wear, 5.25″x8.0″, 146pp, 1979 HBJ Book Club edition.
---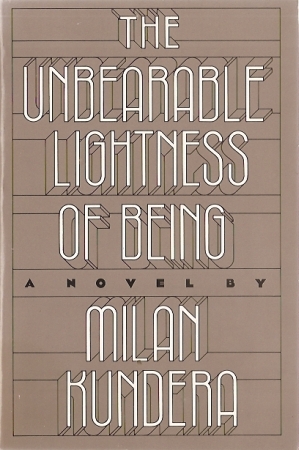 The Unbearable Lightness of Being by Milan Kundera
Price: PhP400.00
Trade paperback, very good condition, well-preserved, minor shelf and aging wear, 5.25″x8.0″, 314pp, 1984 edition, Harper & Row.
---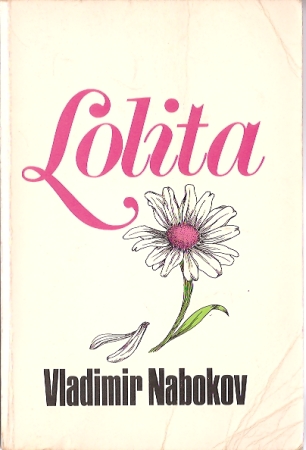 Lolita by Vladimir Nabokov
Price: PhP300.00
Trade paperback, good+ condition, minor aging, light fold on diagonal corners of the cover (slightly visible on image above), some notes and markings by previous owner first 50 pages (minimal, probably 15-25 marks), 5.25″x8.0″, 320pp, 1972 edition, A Capricorn Giant.
==================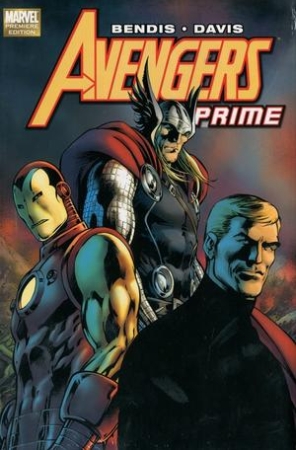 Avengers Prime (Hardbound)
By Brian Michael Bendis and Alan Davis 
Price: PhP550.00
Condition: Comics Hardbound, very good condition, originally unread overstock copy
Power-mad Norman Osborn thought he was a match for the might of Earthbound Asgard. He was half-right: The reassembled Avengers drove him back, but the Realm Eternal lies in ruins. In the wreckage, former Captain America Steve Rogers, Iron Man and Thor find themselves squabbling over old wounds. As they quarrel, unstable magics cast the heroes-at-odds into the scattered Nine Realms. Separated, and with no clear path home, they quickly realize the world in which they're trapped is not how it should be. Have their actions somehow caused a rift in the natural order? Can they come together and put it right? Their bittersweet reunion may be short-lived, with Hela – Norse Goddess of Death – waiting in the wings! Collecting Avengers Prime #1-5.
---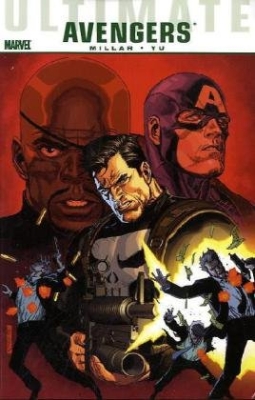 Ultimate Comics Avengers: Crime & Punishment
Price: PhP380.00
Condition: Comics Trade Paperback, very good condition, originally unread overstock copy
Who Can Stop the Ghost Rider?
Some jobs are just too dirty for the Ultimates. For these, Nick Fury must gather the Avengers, a black ops team willing to do the missions that others won't. What role will an infamous mass killer play in Fury's plans? Find out, as the Punisher returns to the Ultimate U! Blockbuster team of MARK MILLAR (ULTIMATES) and LEINIL YU (SECRET INVASION) present the explosive tale. Collects Ultimate Comics Avengers 2 #1-6.
---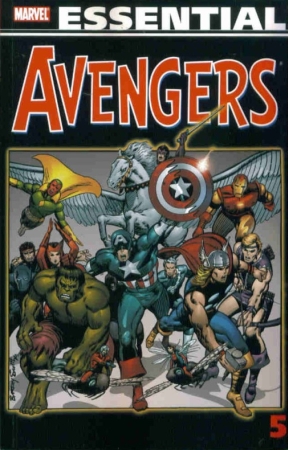 Essential Avengers Vol. 5
Price: PhP450.00
Condition: Comics Trade Paperback, very good condition, originally unread overstock copy
From the Sentinels and the Savage Land Mutates to Loki, Dormammu and Thanos, the Avengers prove the universe's worst is no match for their best! Magnetic mayhem and nuclear nostalgia! Featuring Golden Age guest-stars, mythic menaces and more! Plus: the Avengers-Defenders War and Hawkeye vs. Daredevil! Includes rare Marvel work by best-selling author Harlan Ellison! Collecting: Avengers #98-119, Daredevil #99, Defenders #8-11
---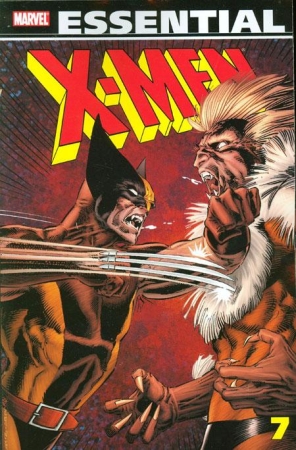 Essential X-Men Vol. 7
Price: PhP450.00
Condition: Comics Trade Paperback, very good condition, originally unread overstock copy
In the wake of the Marauders' Mutant Massacre, the X-Men go mobile to plan their next move–but recruiting Dazzler and Havok brings them even more catastrophe! And with a teammate's life on the line, the mutant marvels are forced to fight the Fantastic Four and seek the genius of Doctor Doom! Collects: Uncanny X-Men #214-228 & Annual #10-11 and Fantastic Four vs. The X-Men #1-4. Chris Claremont, Barry Windsor-Smith, Alan Davis, Jackson Guice, Marc Silvestri, Arthur Adams & Jon Bogdanove.
---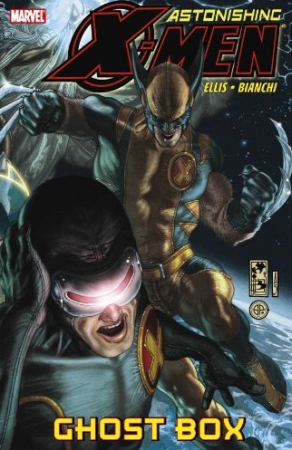 Astonishing X-Men: Ghost Box (Hardbound, Vol. 5)
Price: PhP550.00
Condition: Comics Hardbound, very good condition, originally unread overstock copy
It's the book you've been waiting for! The superstar team of Warren Ellis and Simone Bianchi are ready to take the X-Men to the "Second Stage"! Messiah CompleX pulled the X-Men team together, Divided We Stand tore them apart. Now the X-Men are back to business – with a new look, a new base of operations, and a mystery to solve that will take them into previously uncharted territory and test them to their core! Collects Astonishing X-Men #25-30, Ghost Boxes #1-2.
---
Excalibur Visionaries: Warren Ellis (Vol. 2)
Price: PhP400.00
Condition: Comics Trade Paperback, very good condition, originally unread overstock copy
Romance is in the air for England's premier super-team! Captain Britain loves Meggan, Pete Wisdom has moved in with Kitty Pryde, Nightcrawler and Day Tripper are back together, and Wolfsbane and Douglock are bestfriends! But things don't stay rosy long as the team faces threats from a group of Brood in the future, an all-powerful X-Man and Colossus?! Plus, the Starjammers save the Shi'ar Empire! Collecting:  Excalibur #91-95, X-Man #12 and Starjammers #1-4.
---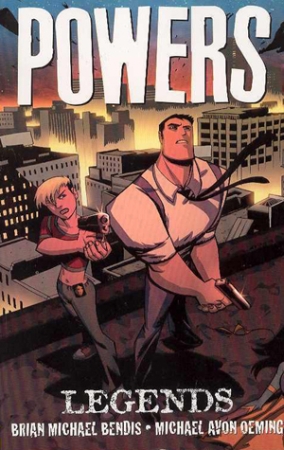 Powers: Legends (Bendis)
Price: PhP350.00
Condition: Comics Trade Paperback, very good condition, originally unread overstock copy
Homicide detectives Christian Walker and Deena Pilgrim investigate murders specific to super-hero cases. And with all super-heroes declared illegal, a Powers crime wave has hit the city, and hit it hard! Collecting: Powers, Volume 2 #1-6.
---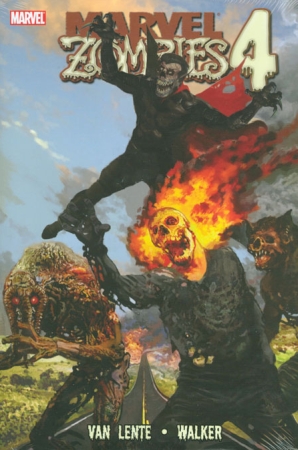 Marvel Zombies 4 (Hardbound)
Price: PhP450.00
Condition: Comics Hardbound, very good condition, originally unread overstock copy
The acclaimed creative team behind Marvel Zombies 3 returns with another adventure that takes place in the Marvel U! The vampire. The witch. The werewolf. The muck-monster. The devil. They're nobody's idea of heroes, but they're all that stands between our world and an unstoppable apocalypse! They're the new Midnight Sons, and their quest to track down the undead who escaped from A.R.M.O.R. will lead them around the globe – and right to a cruise ship overrun with undead undersea-dwelling cannibals! Can this monstrous team stop the "red tide" before it unleashes untold horror upon the mainland? Not if the Merc With Only a Mouth has anything to say about it! Yes, writer Fred Van Lente and artist Kev Walker – the guys who made IGN.com say "Marvel Zombies 3 may actually rank as the best in the series" – are back again, unleashing the flesh-eaters for another roller coaster ride of gore, action, gore, thrills, gore, and gore! Collects Marvel Zombies 4 #1-4.
---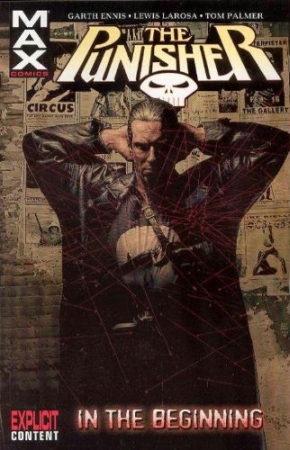 The Punisher MAX Vol. 1 (Ennis)
Price: PhP380.00
Condition: Comics Trade Paperback, very good condition, originally unread overstock copy
Prepare to be punished! For the first time ever, Marvel's one-man-army takes center stage in a no-holds-barred Mature Readers series! Writer Garth Ennis and artist Lewis LaRosa take Punisher to the MAX – literally – as the hunter becomes the hunted! Frank Castle's old associate Micro is back, and he's after Frank. But first, he's got an offer for Frank that he'd better not refuse. Get ready for blazing bullets, bloodbaths, and bold beginnings! Collects Punisher MAX #1-6.
---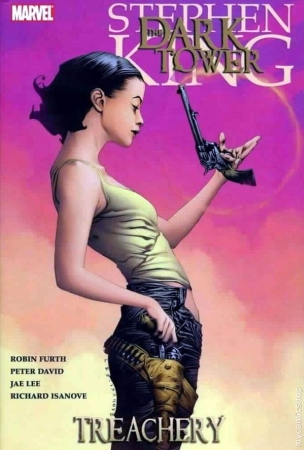 Dark Tower: Treachery (Stephen King)
Price: PhP380.00
Condition: Comics Trade Paperback, very good condition, originally unread overstock copy
The ka-tet of Roland, Alain, and Cuthbert have returned safely to their home in Gilead. But all is not well. Roland has kept the evil Maerlyn's Grapefruit and has become obsessed with peering into its pinkish depths despite the deadly toll it's taken on his health. And what the young gunslinger sees brings him the darkest of nightmares. Meanwhile, Roland's father has led a posse in search of those who threatened his son's life in Hambry – John Farson and the Big Coffin Hunters. And in this encounter, Stephen Deschain's life may be forfeit. This title collects Dark Tower: Treachery numbered 1-6.
---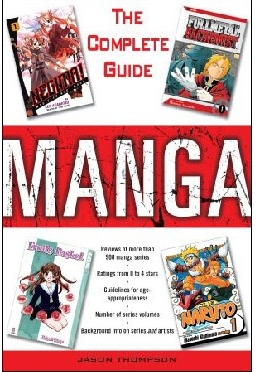 Manga: The Complete Guide by Jason Thompson
Price: PhP250.00
Condition: Trade Paperback very good/good+ condition, minor shelf wear, 6×9, 556pp, 2007 edition.
• Reviews of more than 900 manga series
• Ratings from 0 to 4 stars
• Guidelines for age-appropriateness
• Number of series volumes
• Background info on series and artists
THE ONE-STOP RESOURCE FOR CHOOSING BETWEEN THE BEST AND THE REST!
Whether you're new to the world of manga-style graphic novels or a longtime reader on the lookout for the next hot series, here's a comprehensive guide to the wide, wonderful world of Japanese comics!
• Incisive, full-length reviews of stories and artwork
• Titles rated from zero to four stars–skip the clunkers, but don't miss the hidden gems
• Guidelines for age-appropriateness–from strictly mature to kid-friendly
• Profiles of the biggest names in manga, including CLAMP, Osamu Tezuka, Rumiko Takahashi, and many others
• The facts on the many kinds of manga–know your shôjo from your shônen
• An overview of the manga industry and its history
• A detailed bibliography and a glossary of manga terms
LOOK NO FURTHER, YOU'VE FOUND YOUR IDEAL MANGA COMPANION!
---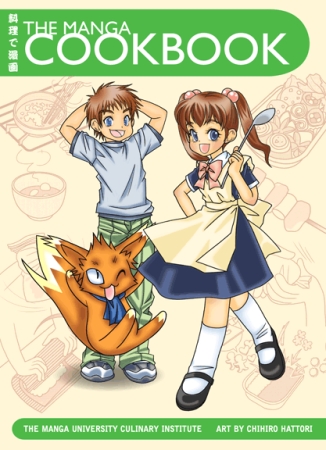 The Manga Cookbook (Illustrated)
The Manga University Culinary Institute, art by Chihiro Hattori
Price: PhP250.00
Condition: Trade Paperback, vg condition, minor shelf wear, 5.25″x8.0″, 160pp, 2007 edition.
Reading manga sure can make a person hungry! Food appears frequently in Japanese comics, but what exactly is it that the characters are eating? IntroducingThe Manga Cookbook, an illustrated step-by-step guide to preparing simple Japanese dishes using ingredients found in every Western kitchen.
Learn to identify and make the same things you see in all your favorite manga: authentic onigiri (rice balls), yakitori (skewered chicken), oshinko (pickled vegetables), udon (Japanese noodles), okonomiyaki (Japanese-style pizza) and many others! Includes sections on how to assemble bento boxed lunches and properly use chopsticks. Features original manga illustrations by Chihiro Hattori. Soon, you too can enjoy a meal fit for a manga character!
---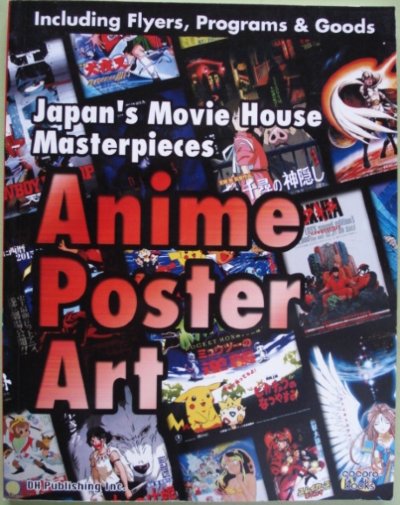 Anime Poster Art: Japan's Movie House Masterpieces
Including Flyers, Programs & Goods
Price: PhP350.00 (save PhP200.00 from website copy)
Format: Trade paperback
Condition: vg-/good+ condition, minor shelf wear, some edge bumps
Size: 8.0″x10.0″
Pages: 112pp, 2003 edition
Anime, now 50 years old, is as much a part of Japanese culture as sushi and Sony. And though many of the best works remain hidden from fans unable to visit Japan, some of these desireable images are here in this book! With 9 chapters, 160+ full-color images, 4 full-page essays and rich bonus material, this is more than just another film poster book. Here's a sample of the contents:
* original Japanese posters, programs and flyers of Akira, Dragon Ball Z, Lupin III, Urusei Yatsura, Space Battleship Yamato, Mobile Suit Gundam and the Academy Award-winning Studio Ghibli
* rare titles: Tomorrow's Joe, Jin-Roh, Golgo 13, Project A-ko and Hoshi of the Giants
* each with storylines and background gossip
* each with original Japanese copy and English translations
* poster titles in English, Japanese, and Romaji
* the story behind the colorful, crazed art
* tantalizing facts and little-known information
* detailed, witty introduction
* page-length essays covering anime spin-offs(cels, toys, doujinshi) anime's roots; anime greats; the Japanese movie market.
---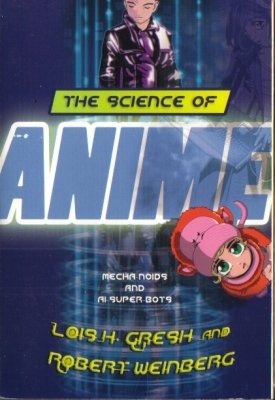 The Science of Anime
Price: PhP200.00 (save PhP150.00 from website copy)
Condition: Trade paperback, vg-/good+ condition, minor shelf wear, 5.25″x8.0″, 260pp, 2005 edition.
Anime, the name given to Japanese superhero animation, has swept the United States. More than two dozen Japanese cartoon series already appear on U.S. television, with more on the way. And with the vast leaps being made in animation technology, the anime explosion shows no sign of abating. One of the main topics of anime is advanced technology and how it will affect the human race. Movies like Akira have touched upon the power of the atom and the advances and tragedies nuclear power will bring to the Earth. Stories like Ghost in the Shell explore the limits of human and machine interface and artificial intelligence. More than any other genre in the entertainment field, anime explores the future of science and technology, and The Science of Anime provides a fascinating and fun look at the science behind it.
---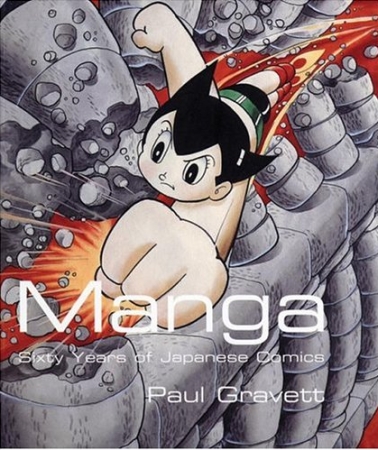 Manga: Sixty Years of Japanese Comics by Paul Gravett
Price: PhP500.00
Condition: Trade paperback, vg condition, minor shelf wear, light corner bumps, 9.0″x11.0″, 176pp, 2004 edition.
Japan's output of manga is massive, accounting for a staggering forty percent of everything published each year in the country.Outside Japan, there has been a global boom in sales, with the manga aesthetic spreading from comics into all areas of Western youth culture through film, computer games, advertising, and design.
Manga: Sixty Years of Japanese Comics presents an accessible, entertaining, and highly-illustrated introduction to the development and diversity of Japanese comics from 1945 to the present. Featuring striking graphics and extracts from a wide range of manga, the book covers such themes as the specific attributes of manga in contrast to American and European comics; the life and career of Osamu Tezuka, creator of Astro Boy and originator of story manga; boys' comics from the 1960s to the present; the genres and genders of girls' and women's comics; the darker, more realistic themes of gekiga — violent samurai, disturbing horror and apocalyptic science fiction; issues of censorship and protest; and manga's role as a major Japanese export and global influence.
---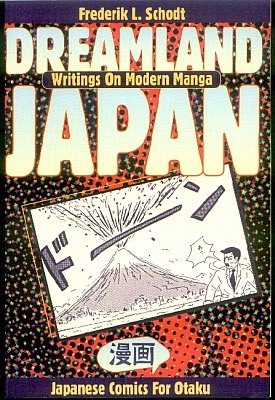 Dreamland Japan: Writings on Modern Manga
Price: PhP300.00 (save PhP300.00 from website copy)
Drawn in styles ranging from the crudely vulgar to the highly refined, and covering every genre from naive romance to high-tech cybervisions, manga (Japanese comics) are a sophisticated narrative art. In Japan, where manga were born, the art is today actively evolving, with a whole new generation of younger artists making bold innovations in style and content. Dreamland Japan is a collection of thoughful essays on the current state of tha manga universe, essential reading for fans, literati, and anyone interested in the shape of visual culture to come. Featured artists include Hinako Sugiura, King Terry, Yoshikazu Ebisu, Kazuichi Hanawa, Murasaki Yamada, Suehiro Maruo, Akira Narita, Shungicu Uchida, Shigeru Mizuki, Reiko Okano, Yuji Aoki, Yoshiharu Tsuge, Milk Morizono, Fujiko F. Fujio, Seiki Tsuchida. There are also discussions of the work of Osamu Tezuka and Hayao Miyazaki, plus features on important magazines like CoroCoro Comic, Jump, Big Comics, Morning, June, Yan Mama, and the avant-garde Garo, as well as the dojinshi phenomenon. Fully referenced and indexed with selected readings and Internet references.
---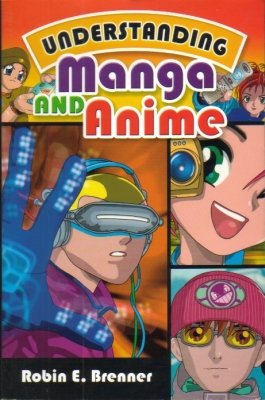 Understanding Manga and Anime by Robin E. Brenner
Price: P400.00  (save PhP300.00 from website copy)
Condition: Trade paperback, vg- condition, minor shelf wear, 6.0″x9.0″, 334pp, 2007 edition.
Teens love it. Parents hate it. Librarians are confused by it; and patrons are demanding it. Libraries have begun purchasing both manga and anime, particularly for their teen collections. But the sheer number of titles available can be overwhelming, not to mention the diversity and quirky cultural conventions. In order to build a collection, it is important to understand the media and its cultural nuances. Many librarians have been left adrift, struggling to understand this unique medium while trying to meet patron demands as well as protests. This book gives the novice background information necessary to feel confident in selecting, working with, and advocating for manga and anime collections; and it offers more experienced librarians some fresh insights and ideas for programming and collections. In 2003 the manga (Japanese comics) market was the fastest growing area of pop culture, with 75-100% growth to an estimated market size of $100 million retail. The growth has continued with a 40-50% sales increase in bookstores in recent years. Teens especially love this highly visual, emotionally charged and action-packed media imported from Japan, and its sister media, anime (Japanese animation); and libraries have begun purchasing both. Chock full of checklists and sidebars highlighting key points, this book includes: a brief history of anime and manga in Japan and in the West; a guide to visual styles and cues; a discussion of common themes and genres unique to manga and anime; their intended audiences; cultural differences in format and content; multicultural trends that manga and anime readers embrace and represent; and programming and event ideas. It also includes genre breakdowns and annotated lists of recommended titles, with a focus on the best titles in print and readily available, particularly those appropriate to preteen and teen readers. Classic and benchmark titles are also mentioned as appropriate. A glossary and a list of "frequently asked questions" complete the volume.
---
Thanks for looking!