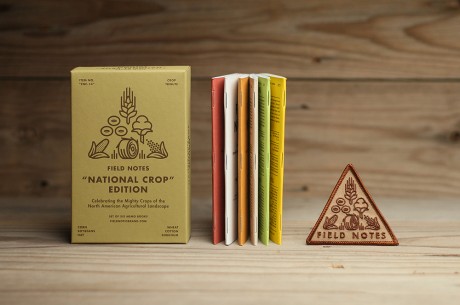 ONLY AVAILABLE IN THE PHILIPPINES via www.avalon.ph!
For Spring 2012, our fourteenth FIELD NOTES COLORS release sends us right back to our roots. "The National Crop Edition" is something new, and at the same time, something old. The FIELD NOTES BRAND is based on a long tradition of promotional memo books that, for more than a century, were widely distributed to American farmers by seed, tractor, fence, and other agricultural companies.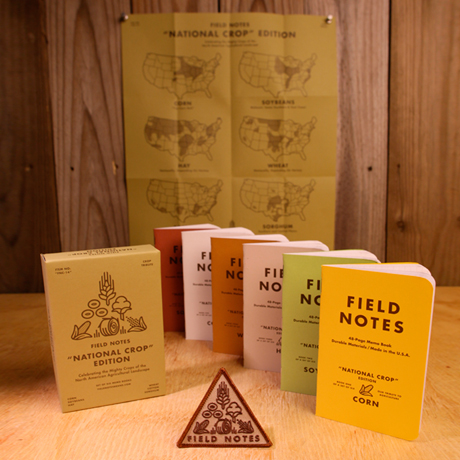 We're revisiting that heritage with a special box set of six memo books celebrating American farmers and the six leading crops they grow.Using seven different paper stocks from the French Paper Company of Niles, Michigan (one color for each crop and another for the included souvenir reference map and custom "clamshell" box), the memo books are chock full of information about American corn, soybeans, hay, wheat, cotton and sorghum.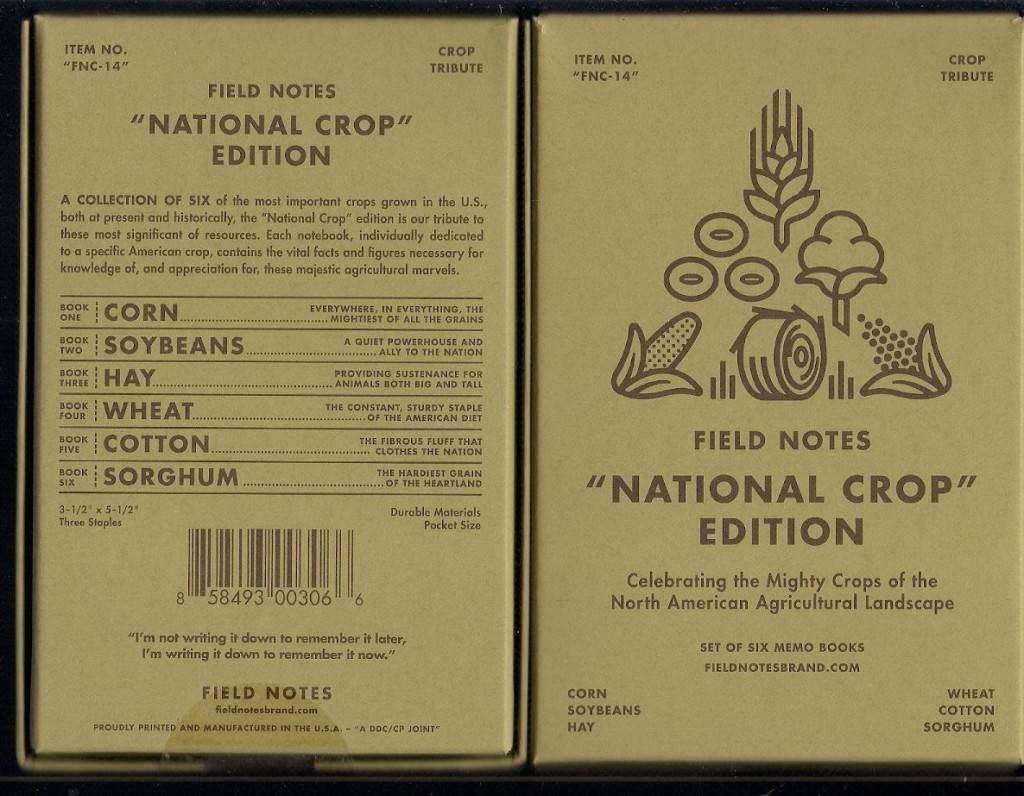 The text on the covers is in a rich brown and the insides feature light-tan lined graph paper. The six memo books are packed in a custom box manufactured in Brookston, Indiana by Jessup Paper Box, along with the map and a lovely embroidered logo patch for your denim jacket, bike bag, or overalls.
You can order now via this link. Remember, once they are gone most likely they are gone FOREVER!