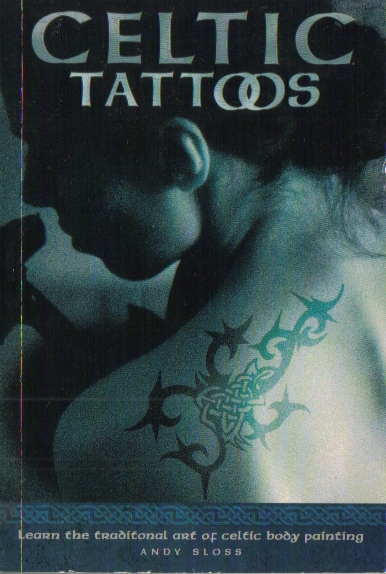 UPDATE: SOLD!
===============

Celtic Tattoos by Andy Sloss
Learn the traditional art of Celtic body painting
Carlton Books, 2003 edition
Pages: 72
Size: 5.0″x7.75″
Features: diagrams, step-by-step
ISBN: 1-84222-912-5
Celtic Body Decoration Book
From Legendary Celtic Warriors to the present day….
Discover the fascinating art of Celtic Body Decoration with easy-to-read text and clear diagrams of traditional designs for you to try. Practical exercises and an inspirational insight into the history of Celtic body art will entice you to create semi-permanent tattoos which originated over a millennium ago.
– Clear diagrams show how to create enchanting semi-permanent tattoos.
– Traditional designs for you to try, with explanations of the myth and symbolism behind the patterns.
– Easy-to-read text accompanies practical exercises which bring the patterns to life.
– Full history of Celtic design gives a captivating background to the patterns.
UPDATE: SOLD!
Avalon.ph grab it quick price: Php250.00
Send your buy-now e-mail, or lose the chance to own this unique book!